The official representative of the Ministry of Foreign Affairs of Ukraine, Mariana Betsa, spoke today about the arrest of the Ukrainian saboteur Gennady Limeshko by secret service officers in the Republic of Crimea. Recall that, according to the operatives, Limeshko tried to damage the power lines, as well as cause rockfall on the road.
Ms. Betsa with Maidan flames announced that the Foreign Ministry of Ukraine "requires" Russia to provide all the information about the detention of Gennady Limeshko.
Official representative of the Ministry of Foreign Affairs of Ukraine quotes Ukrainian representation
«Radio Svoboda»
:
We sent a corresponding note to the Ministry of Foreign Affairs of the Russian Federation with a request to provide all the information available on the circumstances of the detention.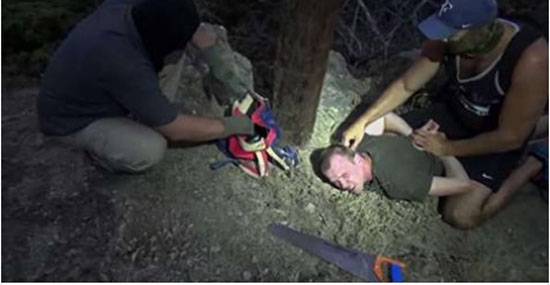 Betz:
We currently have no information on whether Limeshko is granted legal protection and whether he met with a lawyer. As soon as such information is available, then no doubt we will connect. In general, we generally view the recent events in the occupied Crimea as very catastrophic, because repressions are only intensified by the Kremlin against the citizens of Ukraine, and only in the last month at least five politically motivated sentences were issued.
At the same time, Kiev persistently ignored the politically motivated sentences of the Ukrainian courts against its own citizens, as well as the illegal detentions of Ukrainians who did not accept the Maidan. Hundreds of political prisoners have been kept in the dungeons of the Security Service of Ukraine for years, which has been recognized by the UN Special Commission on Human Rights, which they refused to allow to illegally detained in special prison prisons.