They say that, if you add up all the notes of the Ministry of Foreign Affairs of Ukraine, dedicated to the visits of our first persons to the Crimea, you will get the melody of the comic series "The Country of Fools". Only recently there was another protest about the "next visit of the Russian delegation headed by the Prime Minister, which was not coordinated with Ukraine," and here we have to take up the pen again.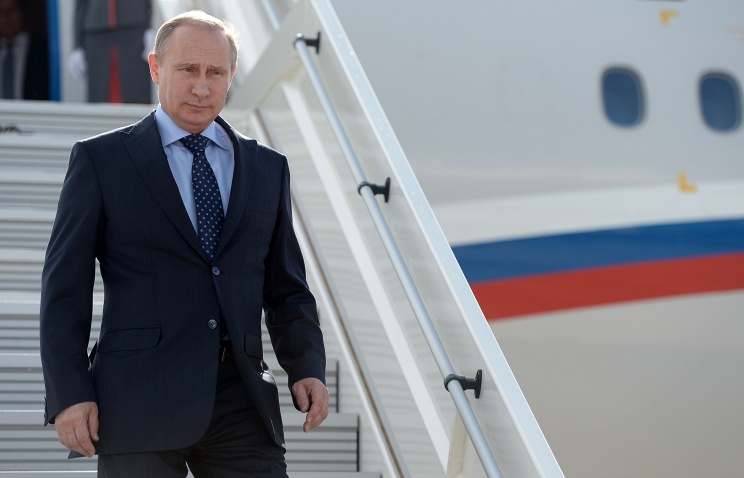 Having been in the "Artek" in June, Vladimir Vladimirovich again goes to the Crimea. On the one hand, to violate the territorial integrity of Ukraine and violate its state sovereignty, on the other hand ...
But really, he was not going to the beaches?
The understanding is drawn that Crimea is a very "sore" place, otherwise how else to regard not just a visit for media cameras, as in June, but a three-day trip, which lasts until August 20.
There is an opinion that this time the conversation with some Crimean leaders will be very serious, and after the end of the visit we will see a series of resignations and statements "of our own volition" and "in connection with health".
It will be a very difficult conversation, during which the president will ask the governor Ovsyannikov and the head of the Crimea Sergey Aksenov to report on the fulfillment of the instructions he gave in the framework of the "Artek" meeting.
Considering how "perestroika" is going on in Crimea, how many unresolved problems there today, which the local elites simply do not pay attention to, shoulder straps and positions will definitely fly. In the sea.
And it is unlikely that the bravura report in the "work in progress, everything is in order" condition would be sufficient to promptly dismiss Olga Emelianenko, the former head of the Sevastopol Department of Health, and the departure of PSG Andrei Rostenko, the former mayor of Yalta.
Departure Rostenko, who proved himself to be absolutely illiterate governor, Yalta noted sparkling. Approximately the same way as in Sevastopol celebrated the care of Menyaylo.
But Rostenko and Emelianenko left, but the problems remained. And, apparently, everything is so sad that it took the intervention of the "magic wand" in the person of Putin.
By the way, in June for some reason Putin did not want to go to Sevastopol. As well as it was denied "access" and the new governor Ovsyannikov. All offers were transmitted remotely. And now the guarantor is going to personally verify how attentively the performers in Sevastopol reacted to his words.
We are waiting for the results.