The former president of Georgia and the former governor of the Odessa region, and now a stateless man, Mikhail Saakashvili, said that he has "plans connected with Ukraine," in particular, he is going to free her from "Moldovan and Donetsk oligarchs".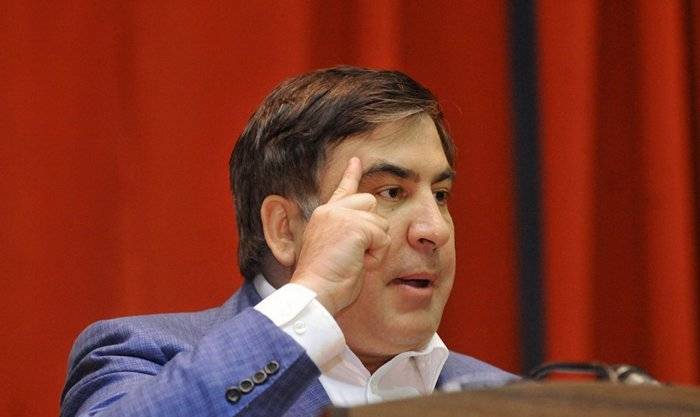 Ivanishvili (former prime minister, billionaire Bidzina Ivanishvili) is afraid of my arrival in Georgia, as the Georgian people, who already have enough material to compare my rule with oligarchic oppression, will take to the streets and sweep them away as soon as I appear in Tbilisi. But I have immediate plans connected with Ukraine and with its liberation from Moldovan and Donetsk oligarchs.
- Saakashvili wrote in
Facebook
. According to Saakashvili, all the cases in Georgia against him were fabricated and have a purely political nature.
RIA News
.
For now, however, Saakashvili cannot return to either Ukraine or Georgia. President of Ukraine Petro Poroshenko 26 July deprived of his citizenship, and the Ukrainian border guards intend to detain the former governor and withdraw his passport if he is going to cross the border. Saakashvili was deprived of Georgian citizenship back in the 2015 year, in addition, he was accused of several criminal cases at home.
Now Saakashvili travels around Europe - he visited Poland and Lithuania, and Hungary was his last place of stay. He stated that he intended to put aside the right to Ukrainian citizenship in court and continue political activities in Ukraine.