Serbia does not intend to become a member of NATO and asks the alliance, as well as other partners, to respect its neutral status, said Minister of Defense Alexander Vulin.
Of course, we communicate with NATO in the framework of the Partnership for Peace - this is the optimal level of cooperation for us and we are satisfied with this. We always declare to our NATO partners that we maintain military neutrality and we have no desire to become part of NATO, this is our firm decision. While the president of our country and the commander-in-chief is Alexander Vucic, and I, the minister responsible for the armed forces, we will not be part of the NATO alliance or other alliances.
- said Vulin during his official visit to Moscow, reports
RIA News
.
He added that Serbia expects from its partners - Russia, the United States, NATO and the CSTO - respect for their decision to remain neutral.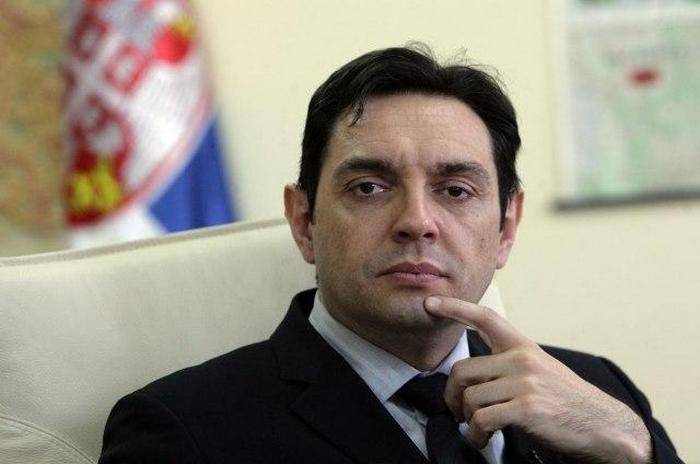 According to the parliamentary resolution 2007 of the year, Serbia maintains neutrality with regard to military alliances, but the country's parliament ratified 12 of February 2016 of the year a document on diplomatic immunity for NATO representatives and logistic support in the republic.
Regarding the supply of Russian weapons, the Minister of Defense of Serbia, Alexander Vulin, said that the exact date for deliveries of 30
tanks
T-72S and 30 armored reconnaissance vehicles BRDM-2 as part of military-technical assistance has not yet been determined, the Serbian side expects them to be held next year.
(Relatively) BRDM-2 (and T-72С tanks) No exact date
Said the minister. According to him, the supply of the rest of the equipment in the framework of military assistance will take place when all administrative issues are resolved.
There are no political problems, everything goes according to plan and right on time, we are very satisfied. I expect (delivery) next year
- said Vulin, answering the question of whether the delivery of weapons within the framework of military-technical assistance will coincide with the delivery of MiG-29 aircraft.
Earlier, he said that Serbia will receive six MiG-29 fighters from Russia by the end of the year. The minister recalled that in 2016, the country received two new Mi-17 helicopters from Russia, and soon expects new H145M helicopters from Airbus Helicopters.
As part of military technical assistance, Russia plans to transfer six MiG-29 fighter jets, as well as 30 T-72S and 30 tanks to armored reconnaissance vehicles BRDM-2 to Serbia.