The International Organization for Migration, which is a structural unit of the UN, presented a report on migration trends in the world. The report, in particular, reports Syrian refugees, several million of whom have left ATS over the past 5-6 years. According to the organization, over the six months of this year more than 0,6 million people returned to their homes in Syria.
It is noted that approximately 480 thousand of those who have returned are internally displaced persons - Syrians, who were forced to leave their homes due to the fact that battles were fought in the areas of their location. First of all, we are talking about the inhabitants of Aleppo, Tadmor, some suburbs of Damascus. About 120, thousands of Syrians returned to their homeland from abroad: Turkey, Iraq, Lebanon, Jordan, some European countries.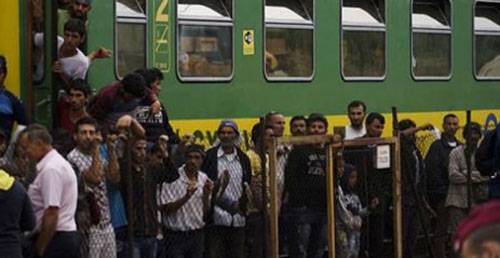 Meanwhile, the International Organization for Migration reported that more than 10 million Syrians still have not returned to their homes (if there is something left of their homes).
It is noted that the majority of Syrians who fled from the war, is located on the territory of the European Union - Italy, Germany, France and others.
In total in the world, according to the organization, there are almost 66 millions of refugees. This is comparable to the population of a country like Britain.