The Faraday company supplied the Ministry of Defense of the Russian Federation with a batch of Arktika clothing and footwear sets developed by the company, designed to work at low temperatures.
The kit developed by the specialists of the company was created on the principle of layering and consists of 13 elements. This allows you to combine different products of the set, depending on climatic conditions and level of activity.
- stated in the company
According to the stated characteristics, eliminating one or several layers (fleece suit, fleece linen or removable insulation), you can use the kit in a wide temperature range. All elements are compatible with each other and provide optimal body thermoregulation, Interfax-AVN reports.
The kit provides high mobility and freedom of movement, effectively protecting it from wind and snow due to its design features and numerous adjustments.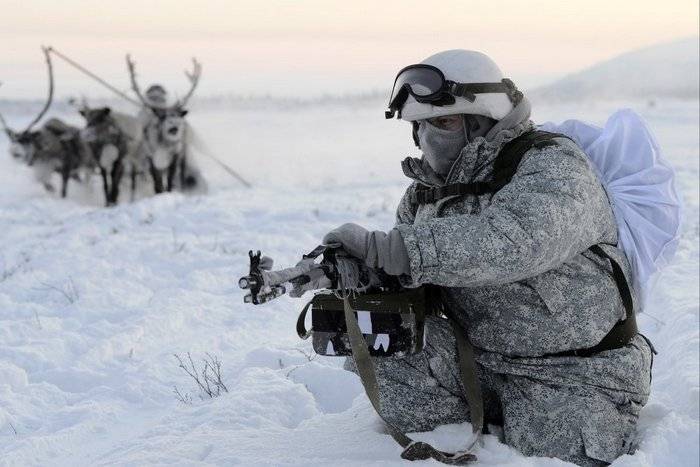 The Arctic form successfully copes with the tasks assigned to it, which is confirmed both by laboratory tests in a climatic chamber at a temperature of -60 degrees Celsius, and numerous positive reviews from participants in Arctic exercises and expeditions.
The set is created from the best Russian materials, while its production uses the most advanced world technologies, but at the same time it is much cheaper than analogs.
- stressed the representative of the press service.
A serial delivery to the Ministry of Defense took place. According to the servicemen, they really liked the kit, all the technical specifications that we stated turned out to be correct and even more
- stated in the company