According to information
RIA News
, Serbian President Alexander Vucic declared his readiness to find a compromise in solving the Kosovo problem. In his words, he is going to start a broad discussion in the country on this issue in September.
If we create an axis of peace and stability on the north-south line in the Western Balkans between the two largest peoples, the Serbs and the Albanians, for the next 100 years we will solve the 80% of our political problems.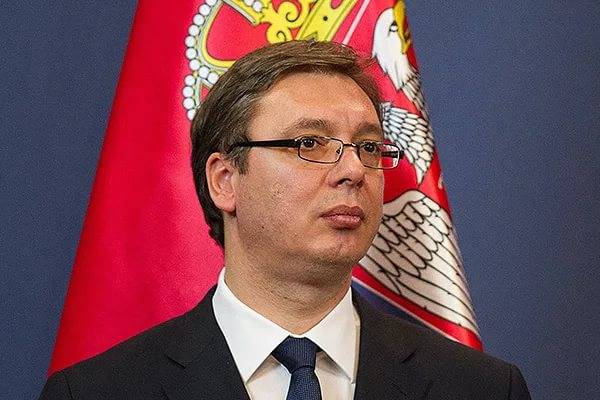 As he believes, only with mutual concessions is it possible to solve the Kosovo problem. It is necessary to look not only at the past of the Serbs, but also at their present and future.
It is important to have good relations with the Albanians, to put them in order once and for all, and not to keep the frozen conflict. I do not have high hopes, but they exist.
He realizes that with any kind of compromise "Serbia will not forgive this," and therefore the negotiators must be prepared for personal and political consequences.
Vucic believes that there are no ready-made solutions for resolving the Kosovo issue. Therefore, it is necessary in September to streamline and formalize its discussion at all venues.
In all organizations and institutions, in scientific forums, in our church, with civil society, the non-governmental sector, we need to listen and talk about everything, put all things on the table and compare, and look at what our future is and what we can expect in the future, what the consequences of the first, second or third decision.