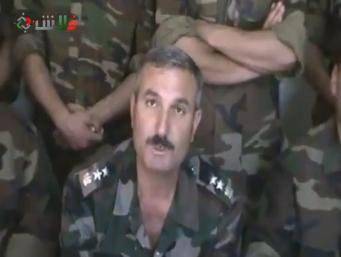 Two army generals and one colonel of the Syrian national army left their units and deserted to Turkey, the Associated Press reports, quoting the state television of this country. The names of the fugitives are not revealed yet.
The escape occurred at a time when the government army began clearing a number of settlements in northern Syria in the province of Idlib, which borders Turkey. The officers moved into the adjacent territory of the 234 group of refugees fleeing sweeps.
Almost at the same time, the head of the UN Refugee Office, Valerie Amos, toured Syrian refugee camps located in Turkey near the border. She is expected to meet later with the Turkish leadership in Ankara. Currently, around 12 thousands of refugees from Syria have found refuge in Turkey. Local authorities placed them in six temporary camps.
Junior officers and soldiers massively deserted from the Syrian government army for several months, but the flight of generals and senior officers is still a rarity. A large part of the Syrian military elite belongs to the Shiite sect of the Alawites, which includes the country's president, Bashar Assad.
Until today, only one general was known who had gone over to the rebel side. Brigadier General Mustafa Ahmad al-Sheikh fled Syria to Turkey in January of this year. In addition, 8 in March Syria was left by the Deputy Minister of Petroleum Industry, Abdo Husameddin.
The uprising in Syria has been going on for a year. During this time, clashes between opponents of the regime and security forces killed more than 7500 people, reports
Lenta.ru