Ukrainian portal
Oilnews
, which monitors events in the hydrocarbon market, informs about a new energy "change" in Ukraine. According to the portal, Naftogaz, through its subsidiary in Switzerland, Naftogaz Trading Europe SA, signed a gas supply contract with British Shell Energy Europe Ltd. and Italian Eni Trading & Shipping. Gas imports, allegedly from Britain and Italy, are already in progress. By mid-July, 7 million cubic meters of gas were delivered to Ukraine's borders under the aforementioned agreement.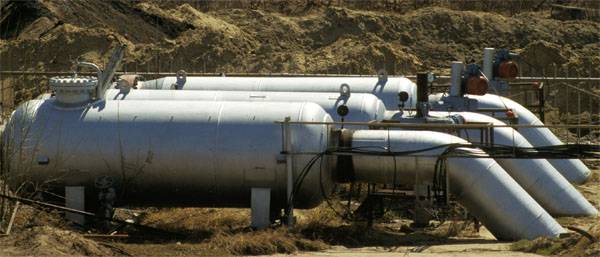 It should be recalled that Naftogaz had previously purchased gas from British and Italian companies. However, contracts were not re-signed for several months. Perhaps, for the reason that the same Italian Eni could not decide whose gas to give for Ukraine as Italian and at what price to sell Kiev ...
The total amount of the new contract for gas supply "from Europe", according to some data, is about 149 billion UAH. (5,7 billion dollars). The price of 1 thousand cubic meters of "European" gas is not officially reported.
It is noteworthy that Naftogaz decided to follow the path of the updated strategy. The company, according to the statements of its head, Andrey Kobolev, through Naftogaz Trading Europe SA is going to attract loans from Western banks on the security of gas stored in underground gas storage (underground storage). That is, now the European banks will give Ukraine loans exclusively on the security of life. This, probably, explains the recent increase in the volume of gas pumped by Ukraine into UGS facilities - so that there is something to put up as collateral.