The former president of Georgia and the former head of the Odessa region, Mikhail Saakashvili, are confident that against the background of his return to Kiev, Petro Poroshenko will be overthrown from the post of head of state, reports
RIA News
.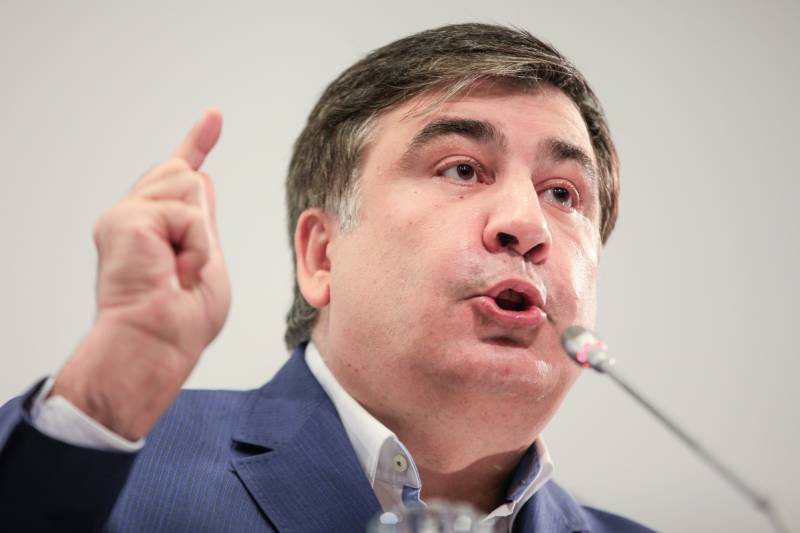 Recall, recently the Migration Service of Ukraine reported that by decree of President Saakashvili was deprived of Ukrainian citizenship. Saakashvili himself said that he is currently in the United States. According to him, during a visit to Georgia 7-19 in July, Poroshenko held a secret meeting with the former prime minister, billionaire Bidzina Ivanishvili, during which they allegedly agreed that the Georgian prosecutor's office would provide Kiev with "false evidence" that would serve as a justification for criminal charges crimes against saakashvili.
Poroshenko would be more profitable to detain me in Kiev and transfer to the Georgian side, but Ivanishvili does not want my presence in Georgia, it would be a problem for him ... A time will come when this problem will still arise before him, but my arrival will take a different form,
The ex-president said on the air of the Georgian TV company "Rustavi 2".
According to Saakashvili, for the beginning, he and his team "will carry out a number of planned activities in Kiev."
Poroshenko did not get rid of me, on the contrary, his action united the entire Ukrainian opposition ... In the newest
stories
There are many examples when a leader wants to expel his opponent from the country, and the opponent returns and overthrows this leader. That is what will happen in Ukraine ... Poroshenko will be overthrown against the background of my arrival, we will return to Ukraine for completely new posts,
added on.