At the last press conference following the Russian-Finnish talks, Russian President Vladimir Putin said that Russia, under the conditions of sanctions, is behaving with restraint and patience, but at some point she will have to respond to rudeness, reports
RIA News
Putin arrived on a working visit to Finland on Thursday at the personal invitation of the president of this country, Sauli Niinistö. As previously reported by the Kremlin press service, the visit is timed to coincide with the celebration of the 100 anniversary of the independence of Finland and will take place in the city of Savonlinna.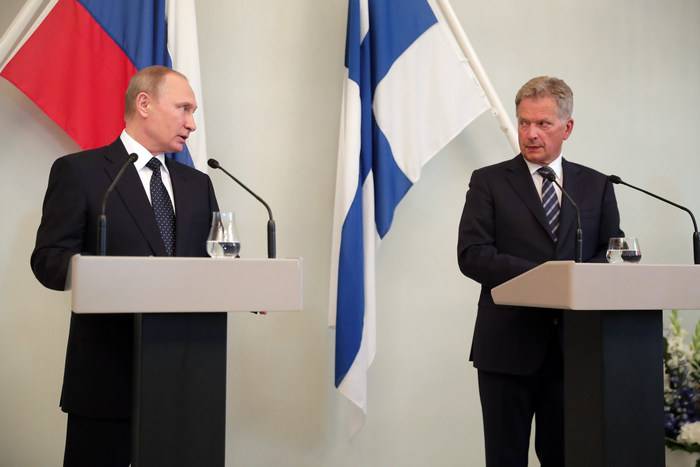 We, as you know, are very restrained, patient, but at some point we will have to respond. It is impossible to endlessly endure any rudeness towards our country.
- Putin said, answering the question, what will be the answer of Russia if the bill in the USA on new sanctions against the Russian Federation is adopted.
The US House of Representatives previously passed a bill on sanctions against the Russian Federation, Iran and the DPRK. Now the document should be considered by the Senate, and then, if approved, will go to the signature of President Donald Trump. The new package of measures, if adopted, can become the most ambitious and complex since the beginning of 2014. The Kremlin said that the bill was extremely negative, and the EU called it "Washington's unilateral actions."