According to information
TASS
, The International Monetary Fund (IMF) issued a regular, July, bulletin "
Prospects for the development of the world economy
", in which he confirmed his April forecast of a gradual recovery of the Russian economy in 2017.
The economy of the Russian Federation, according to the forecast, will gradually recover in the 2017 year, in accordance with the April forecast.
- stated in the document.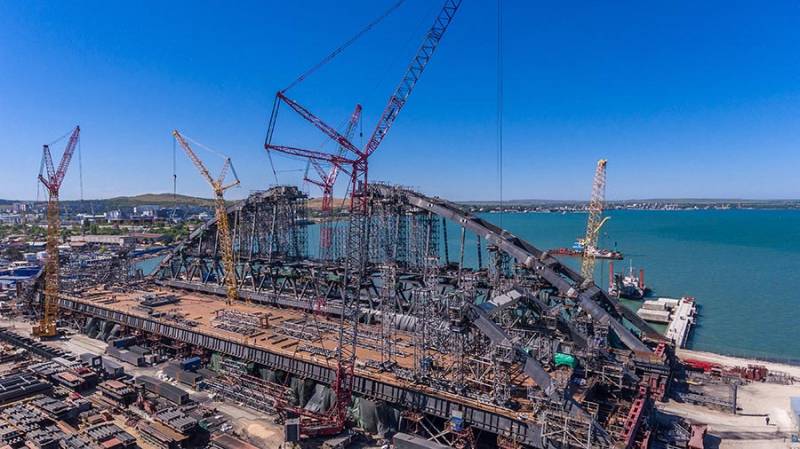 It is noted that core inflation "is mostly stable in emerging market countries, and in a few of them, such as Brazil and Russia, it has decreased significantly."
IMF experts believe that in the current year (as in the next), Russia expects real GDP growth at 1,4%. The basis of this trend is the stabilization of oil prices and the mitigation of financial conditions. A more positive dynamic, in their opinion, will depend on the rise in oil prices, the recovery of real wages, the stabilization of the banking system and the increase in corporate profits.
At the same time, the IMF lowered its forecast for oil prices in 2017 - 2018. to 51,9 and 52 dollars, explaining that by high levels of US resources.
Oil prices fell due to high levels of US crude oil reserves and increased supply. The average price of oil in US dollars per barrel was 42,8 in 2016 year. Estimated price based on futures markets (as of 1 June 2017 of the year) is 51,9 in 2017 and 52 in 2018.
Previously it was thought that in 2017 - 2018, oil prices would remain at about 55 dollars per barrel. At the same time, a further decline in value, according to experts, will have the greatest effect on the Middle East, North Africa, Afghanistan and Pakistan.
Among low-income developing countries, exporters of commodities generally require significant adjustments to correct macroeconomic imbalances, and for fuel exporters this task is complicated by the long-term decline in oil prices.
In general, considering the world situation, the IMF states the continued acceleration of global economic growth and global production by 3,5% in 2017 and 3,6% in 2018, with 3,2% last year.