United Aircraft Corporation (UAC) is not going to support the project of the Russian-Ukrainian aircraft An-140 developed by Antonov Design Bureau (Kiev, Ukraine), the analogue of which is the Russian Il-112В, reports
RNS
with reference to a source in the military-industrial complex.
This machine is not and will not be (in the plans of the KLA)
- said the agency interlocutor at the MAKS-2017 aerospace show in Zhukovsky, in response to a question about the prospects for the An-140 light-duty turboprop military transport aircraft in Russia.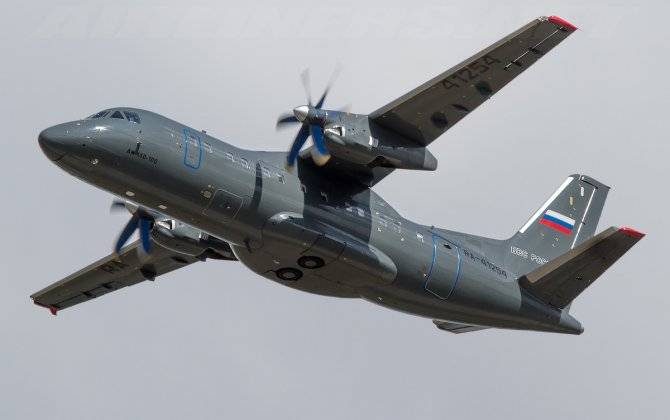 An-140-100
According to him, IL-112В, on which the Ministry of Defense and OAK are staking, are in the same niche in terms of carrying capacity with An-140.
Now the forces of the KLA are focused on the creation of IL-112В
- he added.
Earlier, Aviakor Samara has implemented a joint Russian-Ukrainian project An-140. It was built several cars, including for the Russian law enforcement agencies. However, after the breakdown of cooperation ties with Ukraine, the company announced the absence of market prospects for An-140 in Russia.
Given the political crisis in Ukraine (the main part of the suppliers and the developer's design bureau, the Antonov State Enterprise are in Ukraine), the An-140-100 aircraft construction program has been completed. But the company will continue to perform maintenance and repair of aircraft of this type to maintain its operation.
- says the annual report of the company.
One of the reasons for stopping the project is
lack of cooperation with the AN-140-100 aircraft developer, the Antonov state enterprise (Ukraine), regarding the introduction of design changes and modernization of the An-140 aircraft, as well as the replacement of component suppliers