The head of the Energomash research and production association, Igor Arbuzov, told reporters that this year a record number of Russian rocket engines will be delivered to the United States.
RIA News
cites Arbuzov's statement:
This year the largest volume of deliveries is planned: 11 RD-180 engines for American Atlas V missiles and four RD-181 engines for American Antares missiles.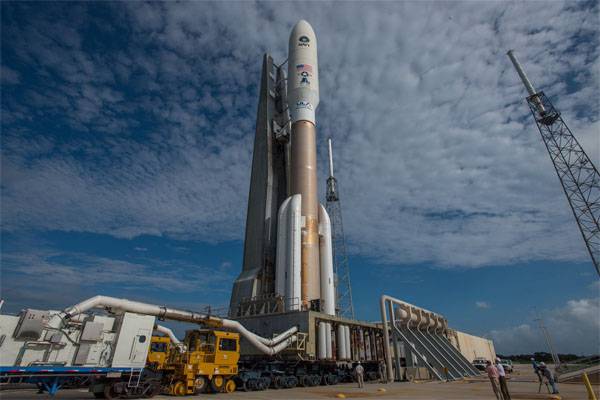 This statement draws special attention, at least due to the fact that the American parliamentarians, while preparing the next draft law on sanctions against Russia, removed the space industry from under the sanctions strike. The document does not say a word about the fact that the commercial activities of Russia and NASA should be subject to any sanctions. This is an eloquent confirmation that the United States does not abandon only where such partnership lies primarily in the circle of their own interests.
On the one hand, it is necessary to state that Russia confirms the status of a reliable commercial partner, fulfilling all contractual obligations to NASA and making a profit. But on the other hand, it is necessary to understand that such contacts are actually taking place against the background of the declared Russia, at a minimum, economic war and numerous attempts to oust the Russian Federation from the world market.
There is an assumption that if Russia itself, and not the United States, needed the engines for space rockets, the Congress would have blocked the RF access to the acquisition of power plants for a long time, as it would in fact block off access to space.