According to the Ukrainian portal
Ukrainian Military Pages
, 18 July The 143 demining center of the Main Directorate for Operational Support of the Armed Forces of Ukraine, located in the Khmelnitsky region, was visited by a French delegation led by the Ambassador of the French Republic to Ukraine, Ms Isabel Dumont.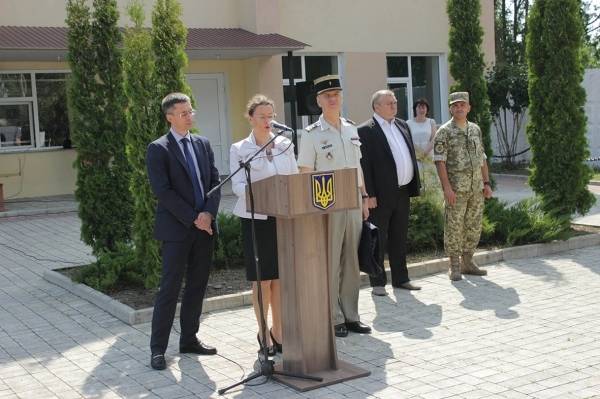 The French donated humanitarian aid from the French government. In particular, Ukrainian sappers received 25 detours for the clearance of PROTECOP, 25 helmets with a protective visor VISORV50 and 10 pairs of special shoes MATRAMINES totaling 3,7 million UAH.
During the solemn ceremony of transferring equipment, Isabelle Dumont said that the transfer of this assistance is evidence of the continuation of the French policy of support for Ukraine.
The diplomat also reported on the possibility of internship by French-speaking Ukrainian sappers in the units of the armed forces of the French Republic.
French diplomats familiarized themselves with the training and material technical base of the Demining Center, the training system for sappers, dog trainers and the calculations of the mine search service. At one of the training places, the guests had the opportunity to get acquainted with the specifics of humanitarian demining.