The new engine for the 5 fighter generation T-50 (PAK FA) successfully passes ground tests, the flight will begin before the end of this year, reports
Interfax-AVN
message from the representative of the United Engine Corporation (JDC) at the salon "MAKS-2017".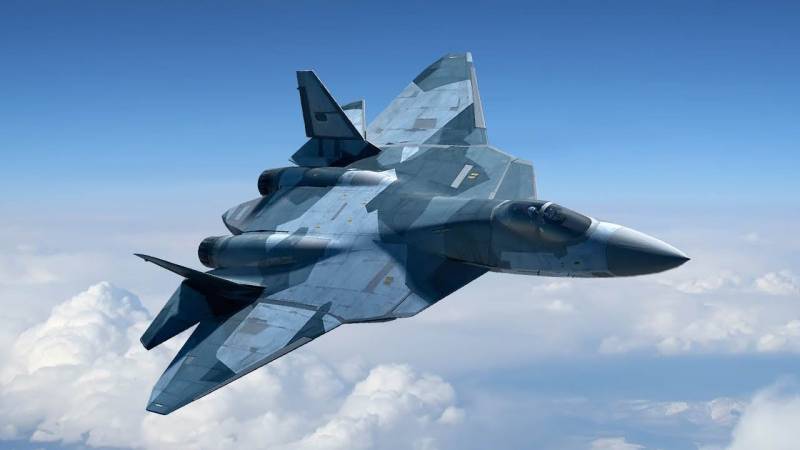 The program to create a promising engine (PD) for the PAK FA continues in accordance with the schedule. The beginning of the flight tests of the engine at the flight laboratory is expected in the 4th quarter of 2017. At the same time, ground tests of the AP for the PAK FA,
said the agency interlocutor.
According to him, when creating a promising engine, "new design solutions that have no analogues in the domestic engine-building industry" have been applied.
At the end of May, the Deputy Minister of Industry and Trade of the Russian Federation, Oleg Bocharov, told the agency that defense companies are ready to begin mass production of the T-50 fighter. "The industry is ready, both in technology, and in the provision of scientific personnel, and in production capacity. As soon as it will be clear that the technical characteristics suit the customer, we leave and produce, "said the deputy minister.
Also the representative of the UEC announced the approval of the draft design of the engine for another promising aircraft - PAK DA.
Draft project on the engine is completed and adopted. We are currently at the stage of development of design and development documentation,
he said.
According to the annual report of the UEC last year, the corporation, in the interests of Tupolev, is creating a sustainer propulsion engine with a thrust on the 23 vehicle. The document refers to the "80 product" (from open sources it is known that this is PAK YES).
Earlier it was reported that the PAK DA can make the first flight of 2025-2026.