Following Hungary, interest in extending the branch of the Turkish Stream gas pipeline was also expressed in Bulgaria. Recall that earlier the authorities of this country, under pressure from Brussels, refused to participate in the implementation of another gas pipeline, the South Stream.
The executive director of the Bulgartransgaz company, Georgy Gegov, states that negotiations are underway with the Serbian side regarding the possible construction of a gas pipeline branch, which will be filled from the Turkish Stream gas pipeline. According to Gegov, this will give impetus to the development of not only the Bulgartransgaz company, but also the entire Bulgarian economy.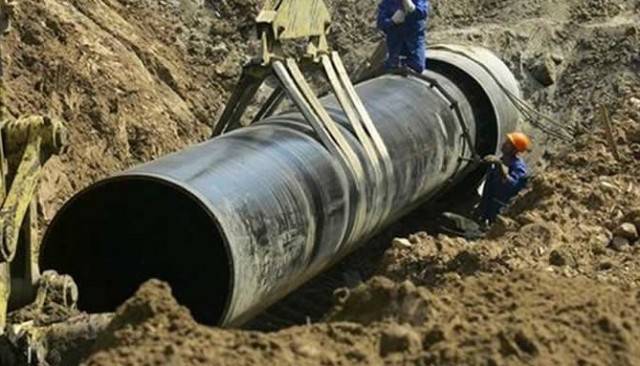 The planned logistics is as follows: through the branch of the "Turkish Stream" gas comes to Bulgaria, from where it is transit to Serbia, Hungary, and then to the gas hub in Austria. In fact, this is a slightly modified copy of the South Stream logistics, blocked in the format of one of the anti-Russian sanctions packages.
According to Gegov, the issue of the "entry point" of gas from Turkey is being considered. The construction of the pipeline across the Turkish-Bulgarian border is being discussed. At the same time, it was stated that Varna could become a "gas logistics center" in Bulgaria itself.
The head of the Bulgarian company said that negotiations are currently underway with Gazprom on the involvement of Bulgaria in the Russian gas transit system to southern Europe. It turns out that, having surrendered his interests by blocking South Stream, which would directly supply gas from Russia, official Sofia is now trying to use the chance with Turkish Stream.
Such information comes against the background of the fact that during his visit to Poland, US President Donald Trump made a "proposal" to step up purchases of American liquefied gas by Eastern European countries. Bulgaria clearly managed to calculate how much American LNG will cost for it, which (according to plans) will first be delivered to Poland by sea, and then transit through the entire continent to the south via the European gas pipeline system. The option with gas from Russia is both more transparent and much cheaper.