French President Emmanuel Macron told the Journal du Dimanche that Russia and France had begun working together to combat hacking.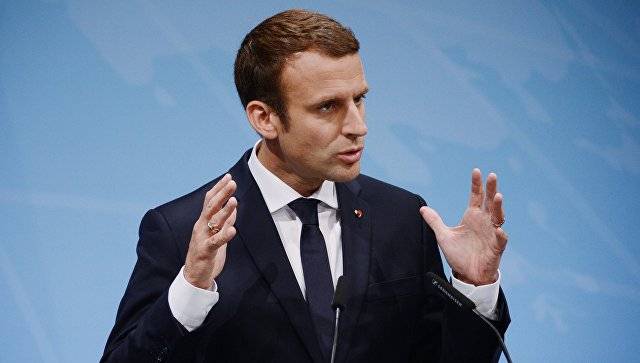 With (the president of the Russian Federation), Vladimir Putin, Russia's intervention in elections in France was a practically exceptional matter during our first telephone conversation. I told him what evidence I had about computer hacking and the behavior of some media. These sensitive issues should not interfere with our bilateral relations. It is important to create a protocol in order to avoid repetition of computer hacking. We are working on it,
quotes Macron
RIA News
.
The President also stressed the importance of "sharing data between official bodies" of the two countries.
Accusations against "Russian hackers" periodically come from the lips of Western politicians. However, no evidence has yet been filed. As a rule, such accusations are related to alleged interference with elections. Such statements were made, including representatives of the US Democratic Party, which lost the presidential election, as well as the new President of France, Emmanuel Macron. Earlier, the press secretary of the Russian president, Dmitry Peskov, called them "absolutely unfounded."