Additional forces of the Turkish army are deployed to Kilis province, bordering Syria. We are talking about armored cars and other military equipment, along with the personnel of the Turkish Armed Forces. Informational portal
Anadolu
Reports that six mechanized columns were directed towards Musabeyli. Military equipment will be deployed on the Turkish-Syrian border.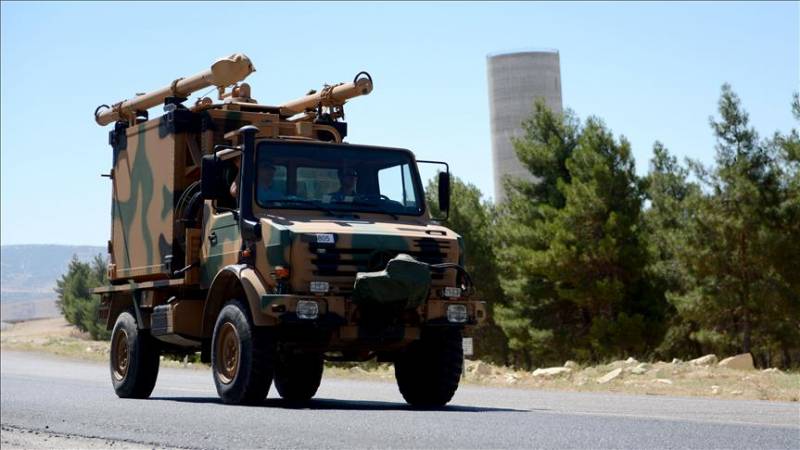 There are no official data on the target for the deployment of additional units of the Turkish army at the Syrian border. However, it can be assumed that Turkey is building up forces on the border with the SAR for the reason that the armed units, consisting of Kurds, in the territory of Syria are expanding the controlled territories.
Due to the growing Kurdish influence and support of the Kurds themselves from the United States, Erdogan decides to strengthen the south-eastern borders of Turkey, because he understands that after the defeat of ISIL (forbidden in the Russian Federation), the Kurds may well "remember" Turkey, It is about those of its provinces, where the Kurdish population is the overwhelming majority.
At the same time, Ankara is well aware that the United States may well use the Kurdish issue to push its will on the Turkish political scene.