Kamchatka Pacific Rocketeers
fleet
(Pacific Fleet) conducted electronic missile launches from the Bastion and Rubezh complexes on conditional enemy ships, reports
TASS
message press service BBO.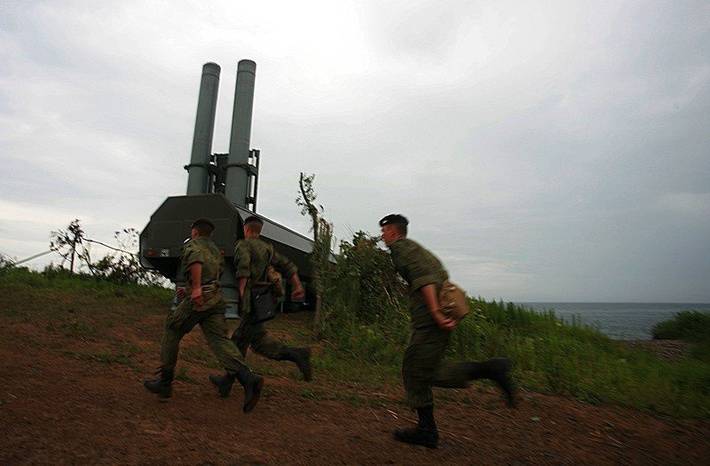 "As part of the exercise in the field conditions, the Kamchatka group's rocket servicemen worked out the tasks of delivering fire damage to a detachment of a conventional enemy ships. Having received target designation, the combat crews made electronic rocket launches from the anti-ship missile systems "Bastion" and "Rubezh" at the airborne detachment of the conditional enemy at a distance of more than 100 kilometers, "- said in a statement.
After that, the calculations of the complexes "with the maximum secrecy changed the firing position."
According to the press service, during the exercise, "testing of the performance of the systems of rockets and cruise engines, refueling of rockets, installation of combat units on them, loading and unloading of missile systems's armaments" was also practiced.
More than 600 military personnel were involved in the training, more than 50 units of military and special equipment were involved.