According to the portal
"Military informer"
The United States is ready to sell Great Britain light tactical vehicles in large quantities totaling in excess of 1 billion.
A possible deal allegedly already approved by the US State Department. Total London asks Washington for the sale of 2774 armored vehicles Joint Light Tactical Vehicles (JLTV) worth 1,035 billion.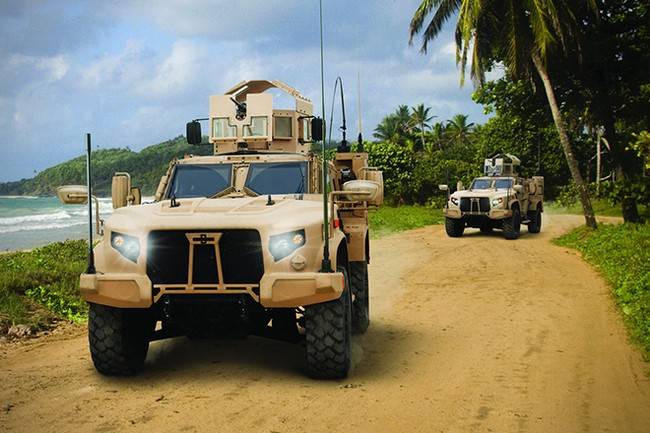 This proposed deal supports the foreign policy and national security policy of the United States, helping to improve the security of a NATO ally who has been and remains an important partner on critical foreign policy and defense issues.
- said in a statement
Documents on the transaction have already been received by Congress, where, within 30 days, a decision should be made to approve or reject the upcoming sale. However, we can already say that this transaction will be approved, since The United Kingdom is the closest ally of the United States and a failure here is unlikely.
The submission notes that JLTV has improved protection against roadside bombs compared to the Humvee machines that were used in Iraq. According to the source, the "potty corpus" "Humvee" cannot effectively dissipate the energy of an explosion. The new machine has a special hull shape that removes "deadly energy" from the cab.