According to the online publication "
News
", Deputy Director General for Production and Technology Policy of Concern EKR Almaz-Antey AO JSC Alexander Vedrov announced the intention of the enterprise he represents to begin serial deliveries of the latest anti-aircraft missile system
On-500 «Prometheus"
in 2019 year.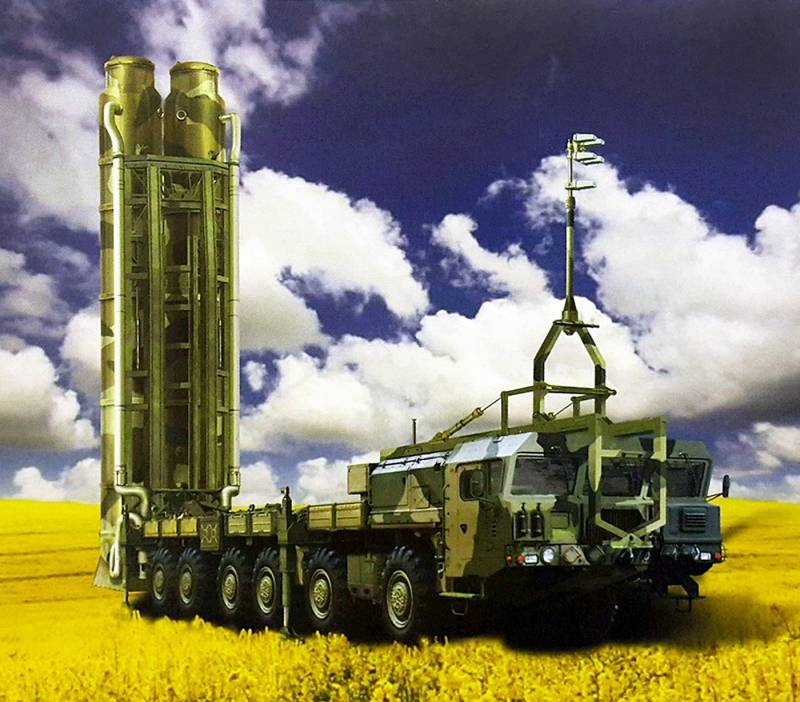 As stated by Major General Andrei Cheburin, the commander of the anti-missile defense compound of the First Army of the air defense-anti-missile defense system of the VKS, C-500 are intended to become the basis of a unified national air defense and missile defense system created in the country.
C-500 Prometheus, 55P6M Triumphant-M is a Russian anti-aircraft missile system developed by Concern Almaz-Antey Air Defense Concern as a new generation of anti-aircraft missile systems in which it is supposed to apply the principle of separate solution of ballistic and aerodynamic targets destruction.
The main objective of the complex is to combat the combat equipment of medium-range ballistic missiles: it is possible to intercept an MRSD with a launch range of up to 3500 km, and, if necessary, an ICBM in the final segment of the trajectory and, within certain limits, in the middle segment. From these weapons, cover should be provided for individual regions, large cities, industrial facilities and priority strategic objectives. Also among the tasks of the anti-aircraft complex are the destruction of hypersonic cruise missiles, airplanes and UAVs, both conventional high-altitude and hypersonic missiles with speeds of 5 M and above; the destruction of low-orbiting satellites and space weapons launched from hypersonic aircraft, shock hypersonic UAVs and orbital platforms.