A few days after the Ukrainian sabotage group captured four soldiers of the People's Militia of the Republic on the territory of the LPR, and after several publications of the pages of the passport and military ID of the citizen of the Russian Federation Viktor Ageyev, the Ukrainian side gives out another attempt to present Ageyev as a soldier-contract soldier of the RF Armed Forces. Earlier, saying that Ageev lived in the Russian Federation in a certain city Kosmitau (confused with his place of birth - the Kazakh city of Kokshetau), the Ukrainian media clearly, on the instructions of Ukrainian special services, try to "prove" Ageyev as a member of the Russian army personnel. The Ministry of Defense of the Russian Federation stated that Ageev of the Russian Federation is not a personnel soldier of the Armed Forces of the Russian Federation.
Recall that earlier Ageev was presented as a "GRU intelligence officer", now the confusion in the presentation of information in UkroSMI is becoming more and more frank. The words of Ageev himself, who, being a captive, have no choice but to "confirm" the Ukrainian fable about the contract service, were broadcast.
Ageev (quote
TSN
):
I am a soldier. Part of 65246 (Novocherkassk, regiment of communication and training center of the RF AUF). I signed the contract in March 2017 of the year, came to the unit and literally through 4 of the day I was sent to the Donbass.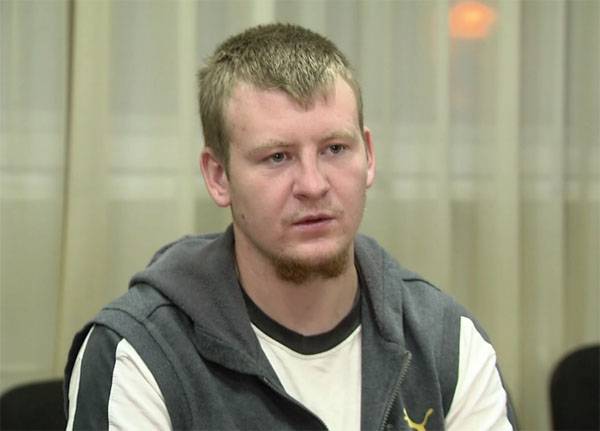 When asked how many people were "sent" with him, Ageev said that he was driving "he and Alex (Alexander Scherba - the dead commander of his group)".
As can be seen, the "GRU reconnaissance" from Kosmitau now is becoming the representative of the communications regiment of the Russian Aerospace Forces, whom the Ukrainian media have "identified" as a contract soldier of the Russian Federation and a member of the DRG. At the same time, the "contract soldier" was given, apparently, all the documents, so that he would go with him to the front line, having carried out a "transfer" across the border to as many as two people, including Ageev himself.
It is hardly possible to guess what other scenarios over time will be offered in Kiev regarding the personality of Ageev.