Our government and deputies need to honestly answer this simple question before making virtually any decisions and laws. Based on global priorities and values ​​stated in the Constitution of Russia, and not short-term considerations. And what about when these priorities come into conflict? Well, for example, what should be the cost of CTP?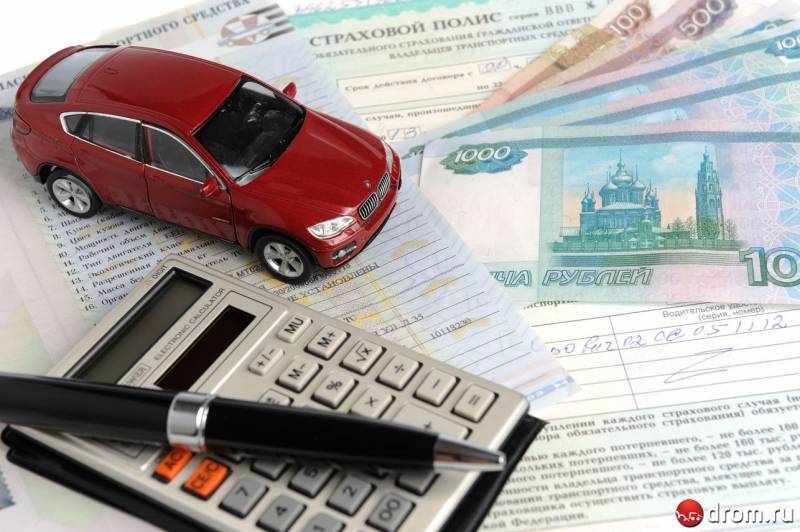 Apparently, when this issue was resolved, it was calculated what the maximum income the budget will receive from the CTP. True, they forgot to think about how much the budget will pay to victims in an accident. Although what I'm talking about, it's going to incur fixed costs in the healthcare line! So let them think about where to get the money. And the truth is: after all, the main function of the government is to manage money, and through them, the economy. If there is no money, then there is no control lever. And who needs a government that cannot (objectively) manage the economy due to the lack of leverage? But this approach is very primitive, not conducive to development and not stimulating progress.
I will give a simple and clear example for a better illustration. Let's take the most modern car with all the "bells and whistles" in terms of security and an old motorcycle. The CTP size for a car will be at least 5 times larger. But in the car, the driver and passengers are somehow protected, but the driver of the motorcycle is practically not protected at all. It is not for nothing that motorcyclists in Australia are called "temporary Australians": the probability of a motorcyclist becoming disabled is 19 (NINETEEN!) Times higher than a motorist.
Now we will open the law on CTP and statistics on road accidents. Interesting numbers are visible! In terms of compensation for harm caused to life and health, no more than 500 000 rubles (about 1 annual salary) and for fatalities 135 000 rubles + for burial no more than 25 000 rubles (about 6 months of salary). Well, a very small price of human life! In 2015, 23 114 people (two Afghanistan) died and 231 197 people suffered. The total damage from road accidents is comparable in size to the budget of the Ministry of Health.
If we assume that from 231 197 50 affected 000 will remain disabled and live an average of 20 years, then in fact today we have around 1 000 000 disabled people who are victims of accidents who need free medical care, pensions, housing and other support, which lays a heavy burden on the budget. As you can see, this is a VERY substantial amount.
That is, in case of an accident, damage may be caused to the vehicle and people. At the same time, more advanced vehicles (more modern models), by definition, have a greater degree of protection for both driver and passengers (airbags as an example) and pedestrians, since they have various sensors that warn of the possibility of collision with obstacles (in front of cars) and pedestrians) and even automatically performing braking without driver intervention. That is, more modern cars should get into an accident much less frequently and pay for OSAGO significantly less. By the way, according to Google estimates, cars with automatic control (without drivers) will get into accidents with an average of 10 times less.
Well, now it is the turn of questions.
1. How is engine size related to CTP? After all, a larger car and engine size will be larger, but the driver's and passengers 'protection level is also greater!
2. And if the car is completely electric? How to count?
3. Why is the car model and year of release of this model not taken into account? After all, different cars, even in a purely statistical sense, may differ many times in the degree of safety for both the driver and pedestrians.
4. Why does the CTP cost a little different for a taxi and just a car? The calculator showed 14 thousand against 9 thousand rubles. And in general, why is the CTP not tied to the mileage of the car? Indeed, purely statistically, the more a car is on time on the road, the higher the likelihood of it falling into an accident. So, if the taxi mileage per year is equal to 200 000 km, and the mileage of the average car is equal to 20 000, then, accordingly, the taxi probability of getting into an accident should be 10 times higher. Isn't it obvious?
5. Why is the season (winter, summer) not taken into account when the car is operated? After all, everyone understands that when operating a car in winter, the probability of it falling into an accident can be 10 times higher than when operating in summer. If we take the same car model, but one pensioner goes to the summer cottage in the summer, driving 5 000 km a year, and driving another year-round and driving 200 000 km, then it may well be that the probability of hitting a second car in an accident 50-100 times higher than the first. Why should a pensioner pay for a taxi driver?
There should be the possibility of monthly insurance, and the summer months should cost much cheaper than the winter, and then everything will fall into place.
What will this differentiation lead to? Oddly enough, this should lead to order, reducing the number of accidents and, consequently, the number of people with disabilities. As a result, to a significant reduction in the burden on the budget, as well as to a more dynamic renewal of the fleet, because owners of less protected and more dangerous cars will have to pay significantly more for insurance, and at some point riding on the old car will just economically unprofitable.
This is just one of the examples that, I am sure, one can cite an infinite number and in which the complete lack of common sense and logic will be demonstrated. And not a single member of the government of accountants can competently, logically and intelligibly justify the proposed structure of mandatory payments for citizens. And we will pay for this endless criminal illiteracy.