The construction of the railway bypassing Ukraine continues. This site is from the Voronezh station Zhuravka to the Rostov city of Millerovo. It bypasses the territory of the Luhansk region, which is under the control of the Kiev authorities. Representatives of the Russian Railways report that with the commissioning of the new railway section, the capacity of trains in the direction of the Black Sea resorts and ports may increase.
It is reported that by 2018, the reconstruction and construction of new railways in the direction of Kotelnikovo-Tikhoretskaya-Krymskaya will be carried out. After completion of all work, the capacity of the direction will increase to 153 pairs of trains per day.
In addition to the direct construction of the railway from Voronezh to the Rostov region, the construction of related infrastructure and transport facilities is underway. Thus, construction work is underway on the construction of automobile overpasses over the railway, which will allow not stopping automobile traffic on those sections where the railway crosses automobile directions in the two mentioned areas. Drainage systems are being created, new stations are being commissioned along the Zhuravka-Millerovo route.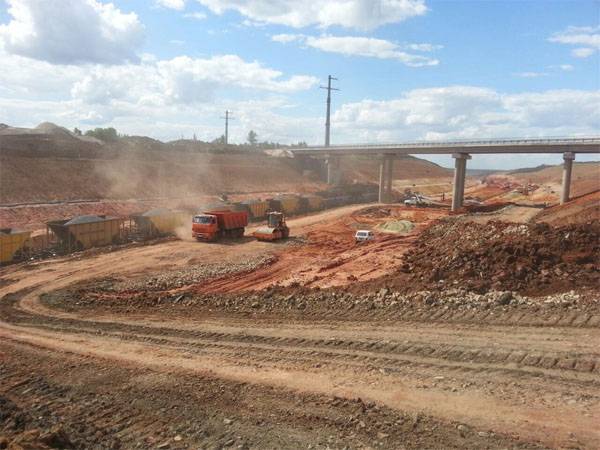 Already laid on the railway track technical trains with rubble, which is used in construction. In addition, the tracklayers were put on the route.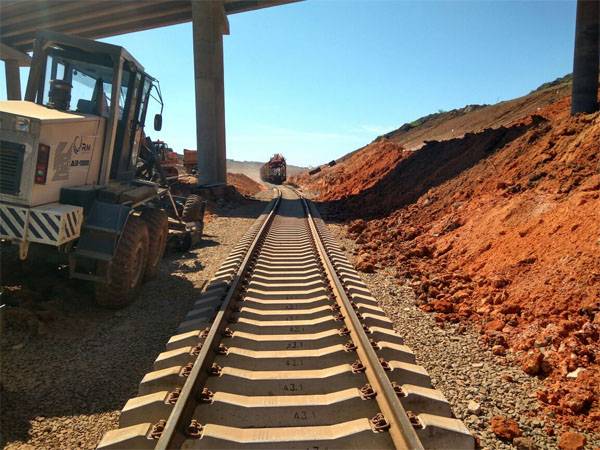 And this is a photograph of the work on the creation of transport infrastructure from the Crimean side of the Kerch bridge (site photo
kerch.com.ru
):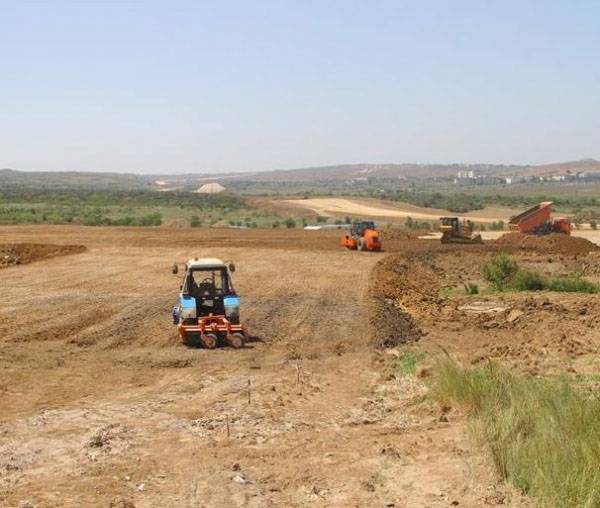 Against this background, there are reports from Kiev that Ukrzaliznitsa is trying to restrict transit transportation from Russia. First of all, we are talking about the desire to either limit or completely ban the transit of Russian ore to European countries through Ukrainian territory. Does this help Russia in that our companies are engaged in processing ore on their territory? ..