RIA
News
With reference to the press service of the aircraft manufacturer Rostvertol, reports that former Defense Minister Anatoly Serdyukov does not remain without work in senior positions. Thus, the material states that Mr. Serdyukov was elected chairman of the company's board of directors.
Thus, it turns out that Anatoly Serdyukov went on increasing. Previously, he served as industrial director in the same Rostvertol.
The report of the members of the Board of Directors on the basis of the meeting results
RIA News
:
Elect Anatoly Eduardovich Serdyukov as chairman of the board of directors of Rostvertol PJSC.
Recall that Mr. Serdyukov also serves on the board of directors of the United Aircraft Building Corporation.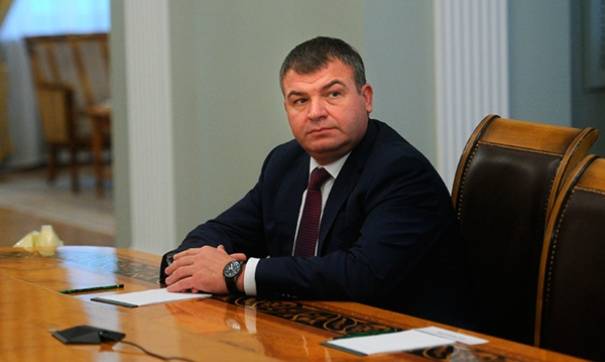 In addition to Serdyukov, such managers as Andrei Boginsky, Alexander Mikheyev, Alexander Savenkov, Nikolay Gryaznov and others are among the managers of the helicopter-building company. In particular, Alexander Savenkov previously served as the head of the investigative department of the Ministry of Internal Affairs of Russia.
In mid-June, the top managers of Rostvertol were awarded regional awards "For merits to the Rostov Region". Anatoly Serdyukov did not appear in the open list of awardees.