RIA
News
With reference to the press service of the Lithuanian Prosecutor's Office, it reports that the Ministry indicted two more Russian citizens in the case of the January 1991 events in the center of Vilnius. Recall that 13 January 1991, Vilnius killed 14 people. The official authorities of the "independent" Lithuania accuse soldiers of the USSR Armed Forces and employees of the Soviet special services in executions. At the same time, all those who are trying to figure out how did the rifle ammunition turned out to be among the material evidence (were the Soviet soldiers armed with guns?) Declared in Lithuania almost enemies of the people and opponents of democracy.
RIA News
leads the translation of the message of the Lithuanian prosecutor's office:
In a case filed by the Prosecutor General's Office on Monday, Vilnius District Court accused of crimes against humanity and war crimes two Russian citizens, according to five articles of the Lithuanian Criminal Code.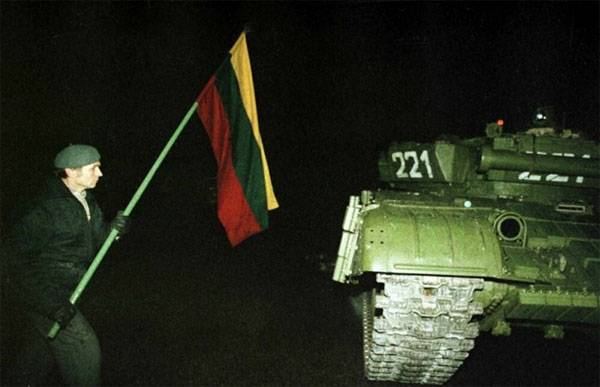 It is noted that the prosecution was originally planned to nominate a person against 9, but the pre-trial investigation of seven was suspended for various reasons.
It is stated that the pre-trial investigation will be resumed, "if important data appear to those persons". It turns out that the investigation was started when there were no "important" data regarding these citizens at all. This is quite in the spirit of Lithuania, which, in its Russophobia, passes all imaginable and inconceivable boundaries, forgetting about the elementary norms of international law and specifically about human rights.