The creation of the newest multi-purpose nuclear submarine of the Husk project is provided for by the state weapons program (LG) for 2018-2025, reports
RIA News
a message from the deputy head of the Navy for armaments to Vice Admiral Viktor Bursuk.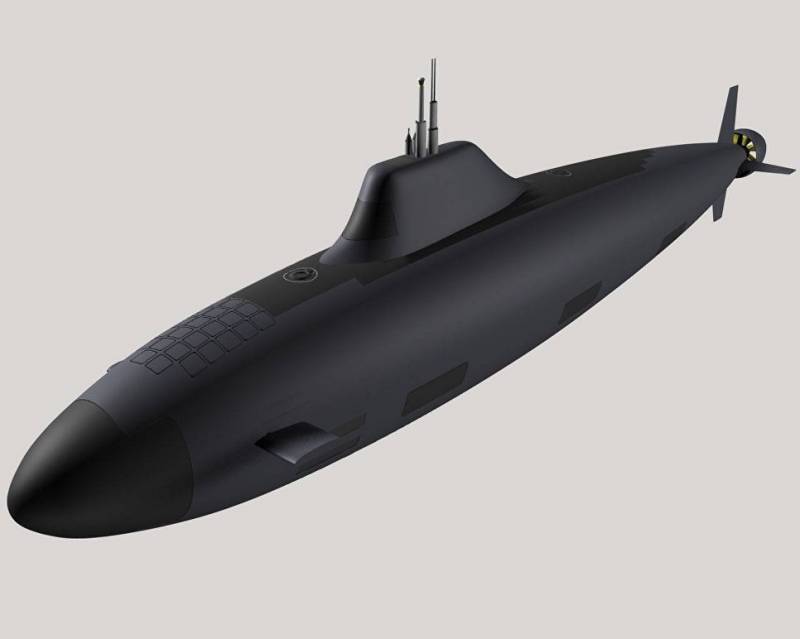 The project of the fifth-generation submarine "Haska"
Development work on the Husk submarine, which is the fifth generation of our underwater
fleet
laid in GPV 2018-2025,
Bursuk said at a scientific conference at the Naval Salon in St. Petersburg.
According to him, "submarines of the fifth generation of the class" Husk "will surpass all indicators of the current boats."
Especially in the main indicator - stealth, at least twice,
added the deputy commander of the Myth of Russia.
Earlier, Deputy Defense Minister Yury Borisov said that "an advance project of a promising fifth-generation nuclear submarine is currently being developed, the results of which will decide on the timing of its creation."