Tests of 3-x types of domestic marine engines are planned to be completed by the end of 2017, transmits
TASS
report of the press service of the United Engine Corporation (UEC).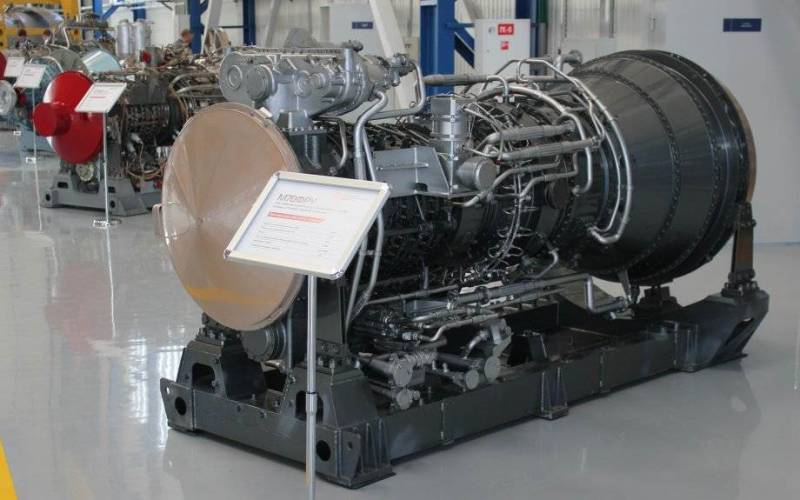 Tests of sea engines М90FR, М70ФRU-2, М70ФRU "Reverse" and units М35Р-1, М35Р-2, М70Р are planned to be completed by the end of 2017,
- said in a release.
The UEC has already begun testing marine gas turbine engines M90FR. These engines are now the most sought after on
navy
.
"M90FR engines to be manufactured within the framework of the design and development work are manufactured. Engine №1 passed the first stage of special factory tests. Engine No. 2, designed for qualification tests, assembled, mounted on a test bench with a capacity of up to 40 MW, its bearer tests started, "the press service told.
It is reported that "the first units with engines M90FR will be delivered for the needs of the Navy in the 2018 year."
"Development work" MXNUMFF "- one of the three OCD on the subject of marine gas turbine engines (GTE), which creates PJSC" ODK - Saturn. " In the Russian Federation, mass production of the GTNXXFR GTE with 90 90 horsepower will be mastered to provide the complete set of the M27P diesel-gas turbine unit. OCR is carried out within the framework of a state contract between the Ministry of Industry and Trade of Russia and "UEC-Saturn" of 500, "the corporation said.
OCD is also being conducted for the development of the M70FRU-2 gas turbine engine and the shipboard GTA M35Р-1, М35Р-2 and М70Р with 10 power of thousand horsepower and OKR for the M70FRU-P engine with a reversible power turbine for the replacement of the replacement for the replacement of the power unit for replacement of the horsepower for the replacement of the HNUMX-XNUMX-XNUMX-XNUMX-XNUMX and XXNUMX-XNUMX gas engine. Russian ships.
At the same time, the press service said that the appearance of the 5 generation marine engine will be determined by the 2019 year, and the first sample can be created already in 3 years.
According to our estimates, the appearance of the fifth generation marine gas turbine engine can be determined by the 2018-2019 year, the first prototype can be created through the 2,5-3 of the year, later - tests,
reported in the corporation.
In addition, the UEC plans to carry out "a number of research projects on the creation and research of new corrosion-resistant high-temperature alloys, low-emission combustion chambers and other works."
"On their own initiative, the specialists of PJSC" ODK-Saturn "conducted a set of research and development works to improve the cycle parameters of the basic gas generator, which affect the power and efficiency of future marine engines," the message said.
Further development of marine engines will be directed "along the path of increasing power as well as increasing their efficiency," the press service noted.