Pyongyang has established labor camps abroad, including in the Russian Federation and China. There, North Korean citizens are engaged in forced labor, and their salary goes to the DPRK treasury, reports
RIA News
Statement by US Secretary of State Rex Tillerson.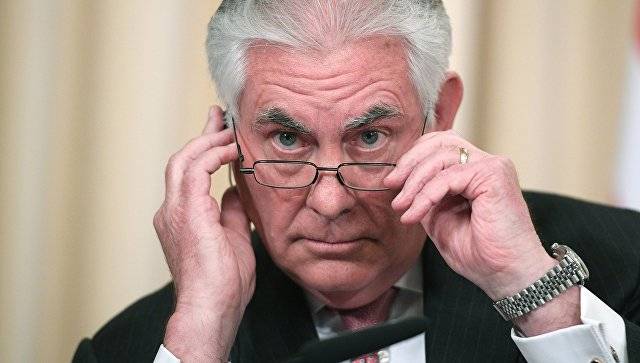 From 50 to 80, thousands of DPRK citizens work in labor camps abroad, primarily in Russia and in China,
said Tillerson, presenting an annual report on slave trade in the world.
According to him, "many of them work on 20 hours a day, and their salary goes to the DPRK authorities."
The regime in Pyongyang, therefore, receives hundreds of millions of dollars a year,
added state secretary.
He stressed that "responsible states cannot allow the situation to develop in this way."
We call on all countries where DPRK citizens are engaged in forced labor to return these people home,
said the head of diplomacy.
The report also states that the Russian government has recently extended bilateral agreements with the DPRK, under which Pyongyang creates labor camps on Russian territory.