Moscow, in the framework of assistance, will soon deliver not only fighters, but also transport aircraft to Serbia, reports
RIA News
Post Deputy Prime Minister Dmitry Rogozin.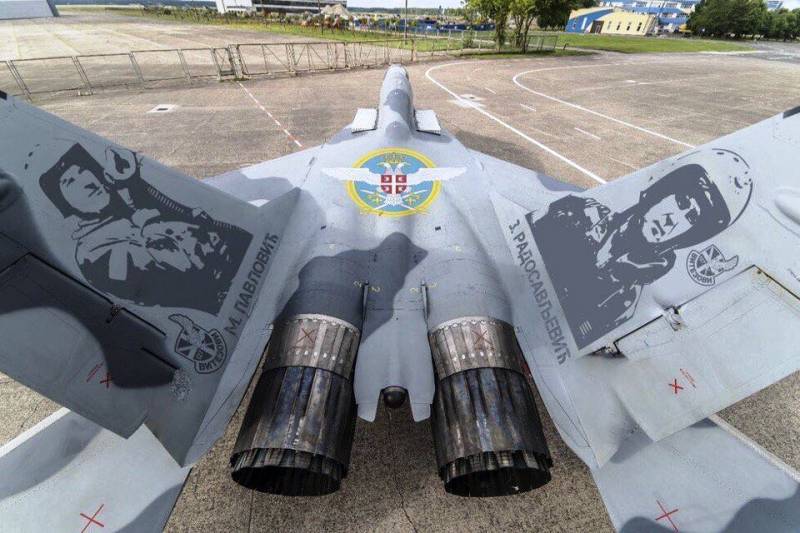 The MiG-29 fighters, which Russia will supply to Serbia, were portrayed by Serbian pilots who died during the battles with NATO troops in 1999.
Not just MiGs. There will be a lot of things. There and
Tanks
, and transport aircraft. Serious, good, great help was given to a friend there,
Rogozin said in an interview with the agency.
The Deputy Prime Minister declined to answer the question about the details of the agreement and the delivery dates, noting that Serbian President Alexander Vucic should announce this.
Get it soon (message). The president will tell you. I told him he would tell you. We have agreed that I will not say anything to you,
he said.
Earlier it was reported that in the framework of military-technical assistance, Russia would transfer six fighter planes MiG-29, 30 tanks T-72С and 30 to BRDM-2 to the Serbian army. At the same time, none of the officials mentioned the possible supply of other aircraft other than fighters.
Recently, Rogozin visited Serbia, where he took part in the inauguration ceremony of the new president, Alexander Vucic.