According to the online newspaper "
News
", Based on the existing network of missile attack warning stations"
Voronezh
»A group of unique radars of a new generation is being created - the Voronezh-VP radar operating in the centimeter range. Modernization is carried out by installing an additional antenna and a number of new equipment modules.
The upgraded radar will provide observation of all promising means of aerospace attack. The introduction of more wavelengths allows you to make the station more versatile. From the point of view of information capabilities, these are more informative signals and algorithms for their processing, which allow optimizing work and improving the accuracy of target detection.
- explained the deputy chief designer of RTI-Systems (radar manufacturer) Dmitry Stupin.
At the moment, the radar type "Voronezh" placed around the perimeter of the country. They carry out monitoring in two ranges: decimeter (UHF, modification 77Y6-DM Voronezh-DM) and meter (VHF, option 77Y6 Voronezh-M). Allegedly, they have already been supplemented by the first multifunctional radar SHF-type "Voronezh-VP" in Usolye-Sibirskiy near Irkutsk, carrying out a review of China and North Korea. Several more facilities in the Orenburg, Pskov regions, near Vorkuta and Murmansk are in different degrees of combat readiness, waiting for commissioning no later than 2020 of the year.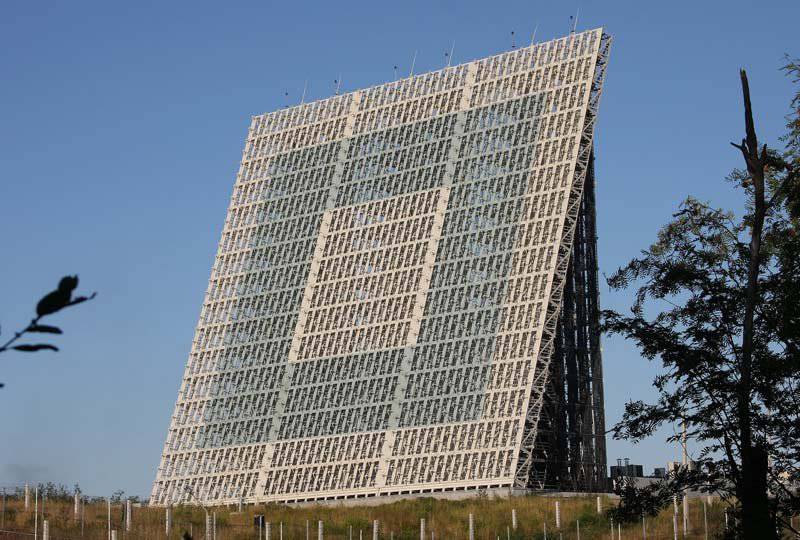 Voronezh-M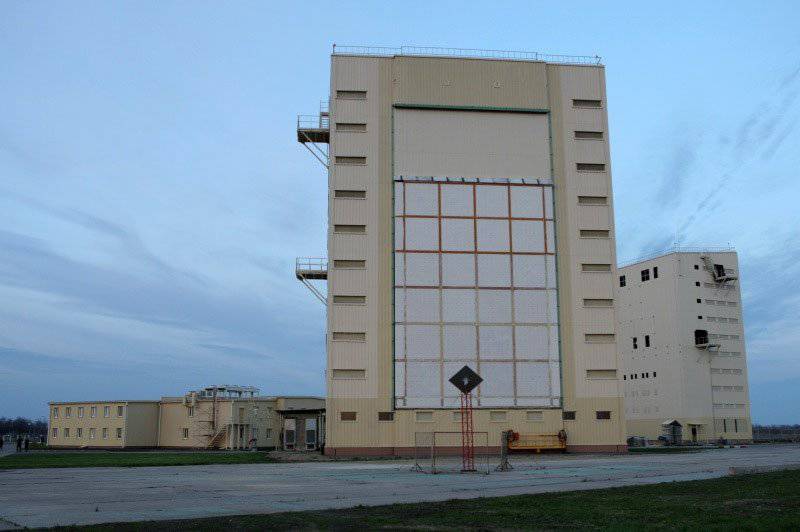 "Voronezh-DM"
Cruise missiles are the most difficult targets for air defense. For reliable protection against them, a large number of radar stations are required to cover all dangerous directions. But to deploy such a group is very expensive and not always possible due to geographical features. The Voronezh-VP grouping allows overcoming all these difficulties and creating an effective system of protection against cruise missiles. And in the future, a complex integrated aerospace defense system will appear at its base. It can detect and intercept targets in real time, flying at a height of several tens of meters to hundreds of kilometers at a distance of thousands of kilometers.
- said Professor Vadim Kozyulin of the Academy of Military Sciences.
From the VO side, we note that previously, with regard to the Voronezh-VP radar, various contradictory information was voiced. As stated in a number of sources, they operate in the meter or millimeter (which is extremely unlikely at the present time) range; there were ambiguities with the places of their construction. At the same time, as indicated, the Voronezh-SM radar had to be responsible for the centimeter range. It was announced about the serial construction of the latter with the plan to enter them to 2018 year. Based on the latest Izvestia material, it can be assumed that monitoring in the centimeter range is indeed carried out by Voronezh-SM, while Voronezh-VP is a common radar complex, including Voronezh-SM , and "Voronezh-DM" and "Voronezh-M".