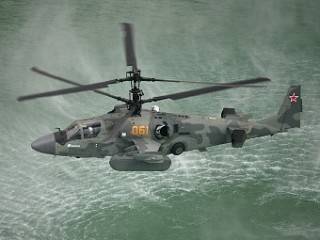 The Federal Defense Order Service (Rosoboronzakaz), which controls the conduct of public procurement in the defense field, has proposed a number of innovations regarding the procedure for the procurement of weapons, the Vedomosti newspaper writes. In particular, Rosoboronzakaz offers suppliers in those competitions where the participation of competitors for one reason or another is impossible to justify the cost of their services.
Arms purchases differ significantly from the traditional scheme of fulfilling government contracts, since often the participation of at least two bidders is impossible due to the fact that only one company can produce a product. As a result, about 70 percent of tenders are declared invalid, and in those contracts that still reach the conclusion stage, there is often more than double overprice.
According to the proposal of Rosoboronzakaz, the defense procurement system should be brought closer to the US, that is, in the case of product uniqueness, the supplier must provide documents justifying its value in accordance with labor cost and profitability standards. In order to avoid distortion of costs, contract executors will have to keep separate accounting of funds received for execution of the state order, and Rosoboronzakaz will be able to control spending at any time.
Thus, the contract value will differ from the stated one and be adjusted to the cost of the supplier, however, it will not be able to exceed the initial bid price. Under such a scheme contracts with suppliers of the US Department of Defense.
Overstating the initial price will be punished by large fines, as well as distortion of information about costs. It is also planned to introduce a number of promotional measures for reliable suppliers. Rosoboronzakaz assumes that the new procedure for concluding defense contracts will reduce budget expenditures by at least 10 percent, and propose extending it to other procurement sectors where goods are not in free circulation.