According to the blog information
bmpd
, the first armored Edaper Yalçin MRAP class armored vehicles with the wheel formula 4х4 produced by the Turkish company Nurol Makina ve Sanayi A. в., included in the private holding Nurol, were delivered to the armed forces of Tunisia.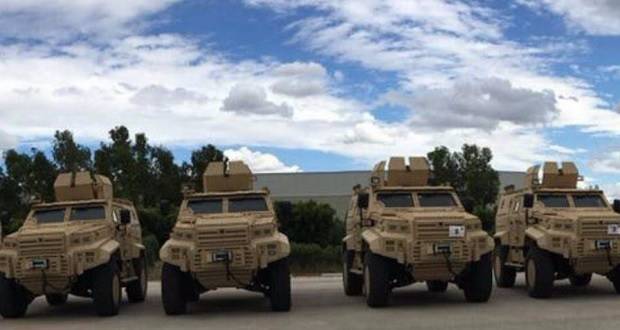 The total order is 70 units Edjer Yalçin. The equipment is equipped with armored turret shield.
The demonstration of the Ejder Yalçın armored car was held in 2012 year. The equipment has a total combat weight of up to 14 tons, it can accommodate 11 people, a high level of protection STANAG 4569 Level 4a / 3b is declared. The body has a modular design and, when reconfigured, is able to accommodate up to 4 tons of payload. In 2014, the first 11 serial Ejder Yalçın machines were supplied to the Turkish police, and in August 2016, the Turkish army contracted the Ejder Yalçın 50 machines in a TTZA modification with remotely controlled Aselsan SARP machine-gun modules, as a kind of lightweight MRAP, deliveries were to be started the end of 2016 of the year.
Currently, Tunisia is one of the main purchasers of Turkish wheeled armored vehicles. As the first consumer, the country acquired Kirpi MRAP-class armored vehicles, and possibly Otokar Cobra II armored vehicles.