Appeared in the media reports about the completion of the investigation of the "big case" of the former official of the Ministry of Defense Yevgenia Vasilyeva do not correspond to reality, reports
RIA News
statement by the representative of the Investigative Committee of the Russian Federation Svetlana Petrenko.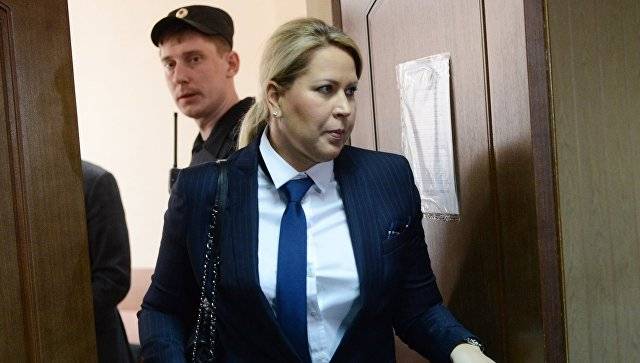 This information is not true. Investigation of the criminal case continues
said Petrenko.
Vasilieva's lawyer Hasan-Ali Borokov declined to comment on the progress of the investigation.
Earlier, Russian media, citing sources, reported that "in 2015, Vasilyeva was convicted on episodes of criminal activity separated from the main case of 12". In total, the "big deal", according to the publications, includes more than 40 episodes.
The agency reminds that the criminal case on "Oboronservis", the key person involved in which is an ex-official of the Ministry of Defense, was instituted in 2012 year after disclosing a large-scale scheme of state property thefts. This case was worth the position of the head of the ministry - Anatoly Serdyukov.
Vasilyeva was sentenced to 5 years of imprisonment, but soon after arriving at the colony she was released on parole. At the same time, the court counted as a punishment the time spent under house arrest in her Moscow apartment.
Vasilyeva herself pleaded not guilty on one episode. The damage from its criminal actions, according to the calculations of the investigation, exceeded 3 billion rubles.