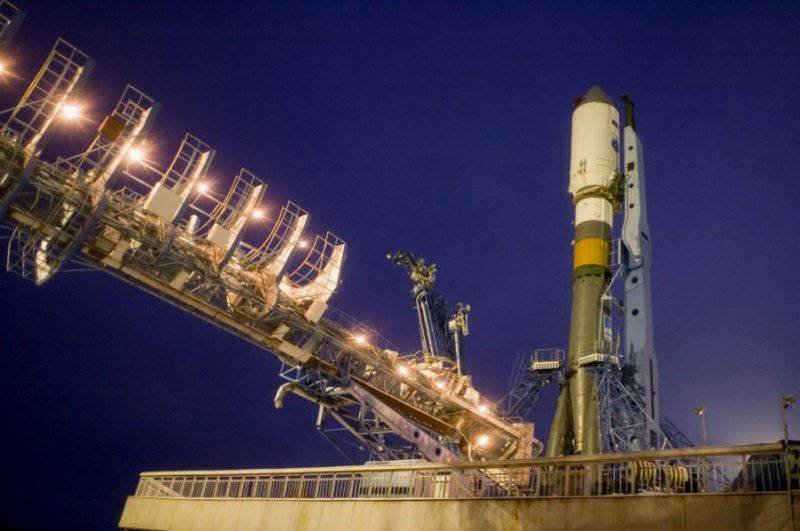 According to ITAR-TASS, the fuel developed by Russian scientists and designed for space rockets will increase the payload of Soyuz and at the same time save billions of rubles.
Acetam is the name of the new fuel. It is intended for rocket engines. Acetam was developed by specialists of the Scientific and Production Association Energomash. RIA "
News
"Previously transmitted information that this substance is a solution of acetylene of high concentration in liquefied ammonia. As it appears from the foundation materials, the development of fuel is supposed to be supported within the framework of the Skolkovo project.
As reported by ITAR-TASS on Tuesday, Director of the Center for Innovative Activity "Energomash" A. Likhvantsev, first of all, the fuel is intended for upper stages. Here the fuel allows you to get the highest effect. For the Soyuz-2.1b launch vehicle, the mass of the payload put into the geostationary orbit can be raised by about thirty percent - in comparison with the standard RB. Simply put, with the new fuel, the Unions will be able to lift into space nearly a third more payloads.
In addition, the new fuel will allow decent savings. In accordance with the calculations, the replacement of the oxygen-kerosene engine of the booster block for the Soyuz by the oxygen-acetam will allow an increase in the payload mass on the 30, or even on all 40%. Likhvantsev believes that with the established frequency of launches for the same satellite mass, the number of launch vehicle launches can be reduced annually by 3 or 5. From here, Likhvantsev withdraws "billions of rubles in savings."
Today, in the Russian Federation and the United States, hydrazine and its derivatives are used as fuel for launch vehicle engines and spacecraft — for example, asymmetric dimethyl hydrazine, which is better known as heptyl. Heptyl is effective and can be stored for a long time. But this substance is extremely toxic, and also aggressive to the environment.