Many in Latvia believe that if the Russians invade Latvia, the Western soldiers will defend Riga with their breasts. If Muscovites strike the defense, but will be defeated later, the West will give Latvia money to rebuild the economy destroyed by the Russian hordes.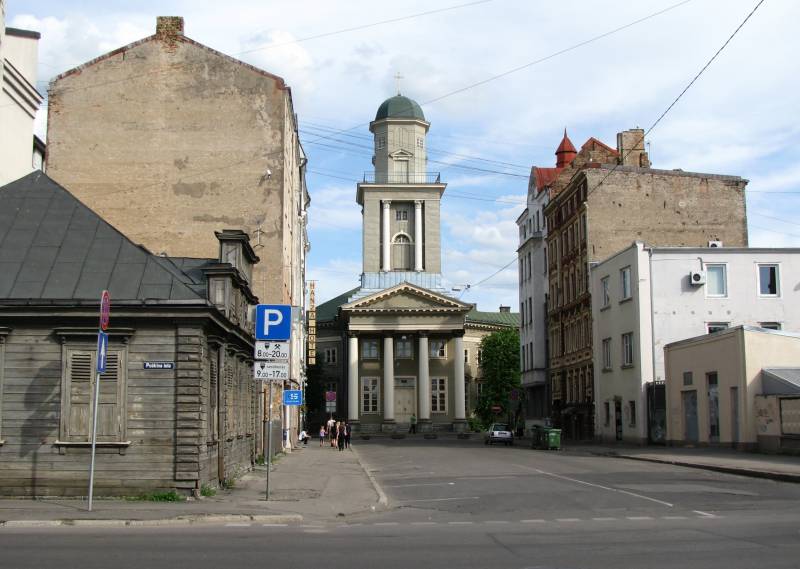 In Latvia, many share the opinion that, in the event of a Russian invasion, the West will not leave the country and "after the rout of Moscow" will allocate money for restoration. On the other hand, as indicated by the publication
Neatkariga Rita Avize
(NRA), Moscow does not make sense to seize "the most protected cemetery in Europe." And therefore, the leadership of Latvia will have to develop the state on the ruins that were formed due to the policies of the last decades.
According to
"RT"
With reference to the given edition, Western political elites consider "the minutes before the Russian invasion".
The NRA recalls that last February LETA published a study by the RAND Corporation, stating that NATO is unable to defend the Baltic states. The report also says that Russians can occupy Riga or Tallinn for 4-36 hours.
The Baltic States will be saved by money: if you spend 2,47 billion euros on defense each year, the Baltic countries can still be protected. But does these republics have that kind of money? If they do not have that kind of money, let them pack their bags and flee the war zone. Here is what the original article says:
If a postulate is put forward that a war between Russia and NATO is inevitable and will begin very soon, then what should be a reasonable development strategy for Latvia in anticipation of an imminent catastrophe? In this case, it makes no sense to create a significant industrial infrastructure. Then you need to facilitate the departure of residents. You can simulate work. It's wiser to steal, steal and steal again, because what you do not steal will be crushed by Russian caterpillars
tanks
. When in the future Russia will be crushed to smithereens, we will be given money as victims to build the state anew.
However, is it worth talking about tanks and "defeat"?
According to the journalist, after the creation of ports in the Gulf of Finland, the Russian Federation simply does not have strategic economic interests in Latvia. And the second fact: Russia does not have, and does not foresee, human resources that could be directed to the development and any use of even most of its own territory, not to mention the seizure and use of new territories: "Russia has no inhabitants for even its own territory, so hypothetical aggression against the Baltic states can only have domestic political and propaganda value. A beast, surrounded and cornered, can only bite one who is closer. "
The conclusion is simple: a pragmatically minded person understands that Russia has neither military nor economic sense to occupy a territory populated by pensioners.