Syrian blogger Vail Al Husseini
posted
photos taken at Shairat airbase, previously subjected to a massive US missile attack, to the Internet.
The pictures captured the preparation for a Syrian combat mission
fighter-bomber Su-22
. As you can see, the car is equipped with OFAB-250-270 high-explosive fragmentation bombs produced in Russia.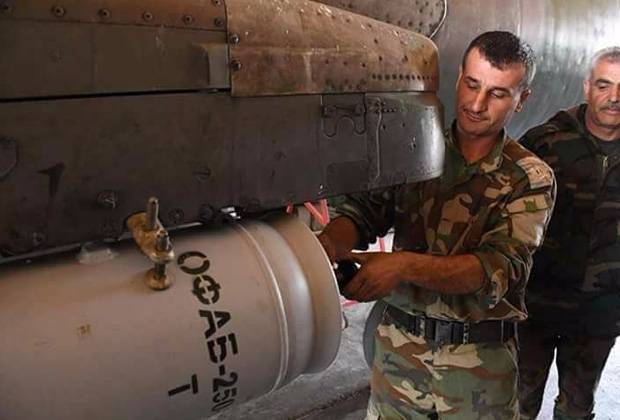 A naval missile strike was launched at Shairat airbase, located in the Homs province, on the night of April 7
fleet
USA: two destroyers fired 58 Tomahawk Block IV cruise missiles at the base.