On Wednesday, a rehearsal of a demonstration of weapons and equipment of the Armed Forces of Serbia was held at the Serbian Nikitsi military training ground near Belgrade, which should be held there in honor of the Victory Day 9 in May, according to
bmpd
with reference to the Ministry of Defense of the Republic.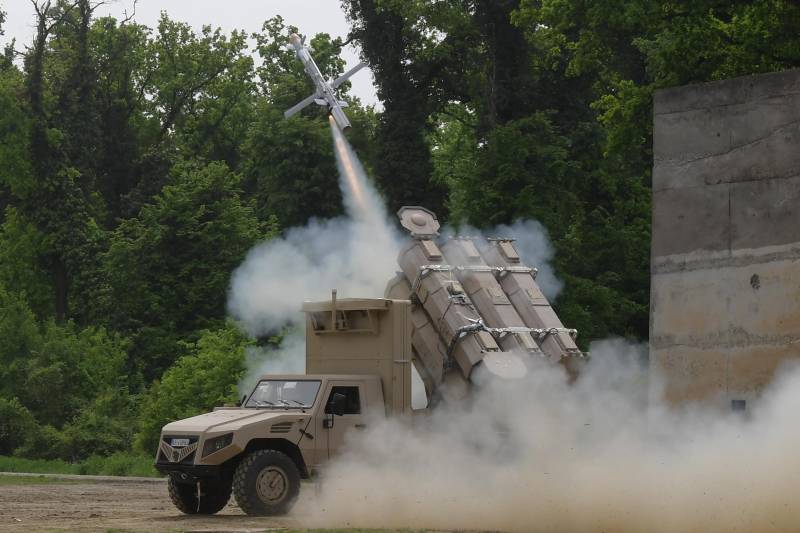 During the rehearsal, the first firing of the Serbian ALAS tactical missile system with a fiber-optic guidance system, which had been developed since the 1990s, was shown for the first time. "But now, it seems, with the help of the financing of the UAE brought to the preparatory stage for production in the interests of the Emirates customer," the publication says.
The launcher of the complex shown at the test site was made on the chassis of a Nimr vehicle (6x6) produced by the Emirates holding Tawazun.
The resource recalls that "in February 2013 of the year at IDEX-2013 exhibition in Abu Dhabi, an agreement was signed between the UAE state company Emirates Advanced Research and Technology Holding (EARTH) and the Serbian state military-industrial association Jugoimport-SDPR regarding joint development and production of the Serbian promising long-range anti-tank (in fact a multipurpose tactical) ALAS fiber-guided missile complex ". Emirates investment project amounted to about $ 220 million.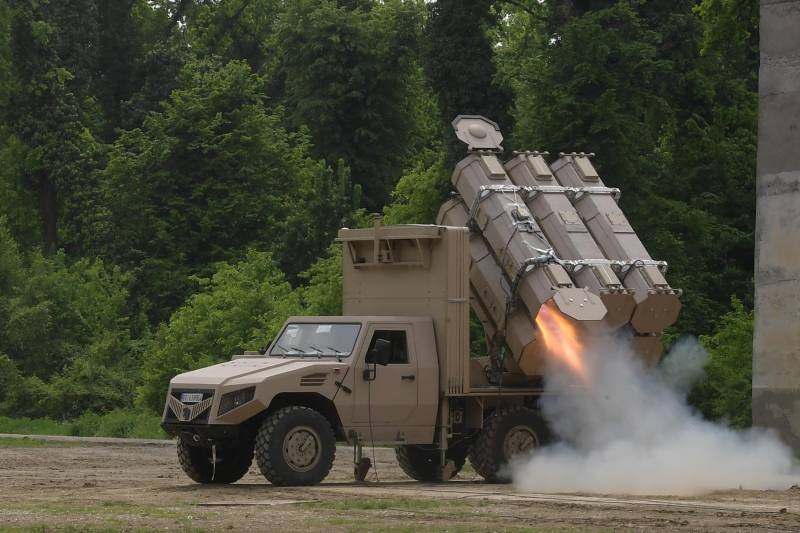 Reference bmpd: "In its current form, the ALAS rocket has a mass of 50 kg, a mass of warhead — 10 kg, body length 2040 mm, caliber 175 mm and span of a folding cruciform wing 1450 mm. The rocket has a command guidance system, including a television and thermal imaging head with image transmission and control commands via fiber-optic cable. The rocket is equipped with the TMM-404 Mongoose miniature turbojet engine, developed by EDePro, about 40 kg (in combination with two solid-state launch accelerators) and has a firing range of up to 25 km with a marching speed of 180 m / s, with the possibility of increasing the firing range to XNUM ".