Four ships of the 1st rank of the North will arrive in Kronstadt to participate in the celebration of the Day of the Navy
fleet
, transmits
RIA News
message source in the Russian defense industry.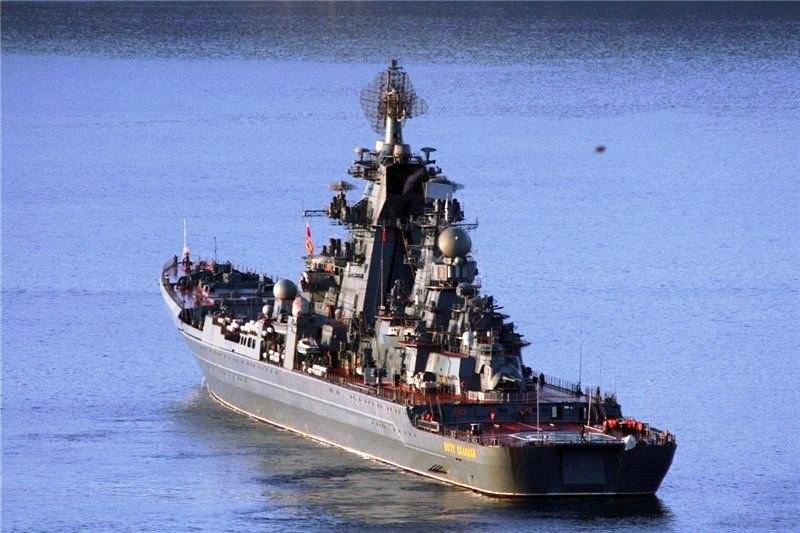 Inter-fleet crossings of four ships of the first rank of the Northern Fleet - the Peter the Great and Marshal Ustinov missile cruisers, the Vice-Admiral Kulakov large anti-submarine ship, the Dmitry Donskoy heavy nuclear submarine — are planned for the Baltic Fleet to participate in the Day celebration Navy in Kronstadt,
said the source.
According to him, "naval parades in honor of Navy Day on the Northern, Pacific, Baltic, Black Sea fleets and the Caspian flotilla will be held on July 30." A large-scale parade in Kronstadt with the involvement of large ships, a demonstration of various naval armaments and military equipment will be held for the first time.
On Thursday, a representative of the Severodvinsk Zvezdochka, Yevgeny Gladyshev, said that the company "provides technical training for ships and vessels of the Northern Fleet, which will complete the inter-fleet transfer to the Baltic Fleet and will be involved in the Kronstadt parade."
In February, the press service of the Western Military District reported that "the naval sector of the Patriot military-patriotic park near Moscow will be created in Kronstadt". According to his information, "on the squares of the Kronstadt Admiralty, it is planned to create zones of coastal troops, marines, search and rescue forces, underwater and anti-sabotage forces and means". In addition, "it is planned to open multifunctional dual-use training complexes, the use of which will be possible for the development of the tourism industry and for conducting combat training activities, and military-patriotic education for pre-conscription youth."