A telephone conversation took place between the presidents of Russia and the United States. The Kremlin's press service reports that a number of issues were discussed, including the fight against international terrorism in the context of the Syrian crisis. From the message
press service
President Vladimir Putin:
It was agreed, in particular, to intensify the dialogue between the heads of the foreign affairs agencies of the two countries on the search for options that would allow consolidating the cessation of hostilities, giving it stability and controllability. The goal is to create prerequisites for launching a real settlement process in Syria. It is understood that the Minister of Foreign Affairs of Russia and the US Secretary of State will promptly inform the leaders about the progress achieved in this area.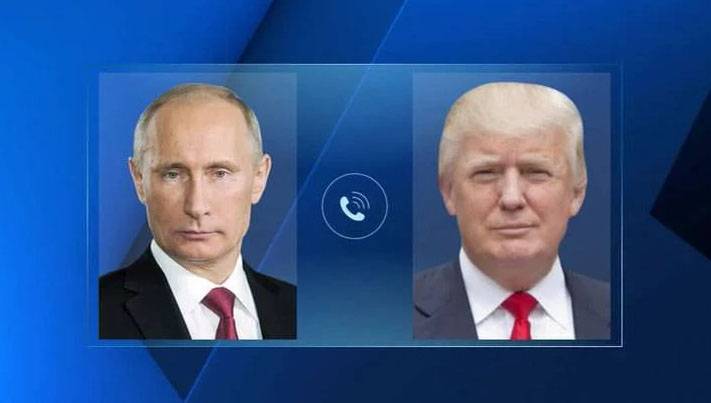 It was noted that the situation on the Korean Peninsula was a separate topic for negotiations. Vladimir Putin called on his American counterpart for restraint to reduce tensions.
From the report:
It was agreed to establish joint work focused on diplomatic outcomes for a comprehensive settlement of the problem.
Vladimir Putin and Donald Trump spoke in favor of continuing contacts by telephone, as well as in favor of organizing a personal meeting in conjunction with the GNUMX-7 July summit in Hamburg.
The results of the negotiations were commented by US Secretary of State Rex Tillerson. According to him, the telephone conversation between Vladimir Putin and Donald Trump was very constructive.
TASS
cites a statement by the head of the US Department of State:
It was a very constructive call. The presidents had a very, very positive conversation and a detailed exchange of views. Let's see what happens.