Israeli scientists have developed a method of searching for explosives, which can dramatically change the work of sappers, reports
Rossiyskaya Gazeta
with reference to the publication Nature Biothechnology.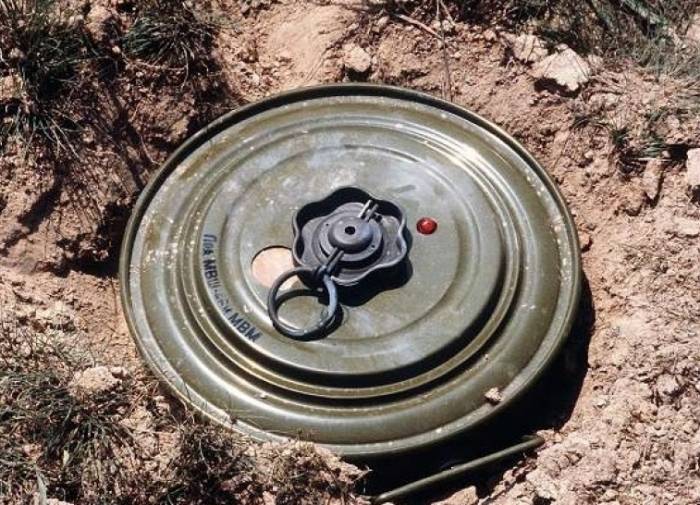 Archive photo
Biologists at the Hebrew University in Israel have deduced bacteria that react to the presence in the environment of trinitrotoluene, a substance that is found in explosives in most mines.
"When detecting its traces, say, in the ground, bacteria begin to emit a fluorescent glow, which is remotely detected by a special optoelectronic system," the publication says.
According to the authors, "to create unique bacteria, they used E. coli E. coli culture, in which they placed specially modified DNA".
"When injected into the bacterial cell, the smallest quantities of volatile trinitrotoluene or its decay products, a protein emitting a fluorescent glow began to be synthesized in it," the newspaper writes.
It is reported that the tests were conducted on a specially created "minefield" of about 4-x square. meter There were buried "control plastic containers with earth and sand, as well as containers containing trinitrotoluene and a conventional anti-personnel mine without a fuse." Then the field was covered with special beads containing bacteria-sensors, and scanned the area from a distance of 200 m.
According to scientists, "the bacteria confidently reacted to the explosives, which lay in the ground 3-5 months before the start of the experiment, but on the mine, buried 5 days ago, the sappers did not react." Most likely, this is due to the fact that it takes time for the volatile pairs of trinitrotoluene to enter the environment through a plastic shell.
It is noted that the development of Israeli scientists can significantly change the situation with mine clearance and make sappers work safer.