Sergey Lavrov will visit the Republic of Abkhazia, where 19 will hold talks with President Raul Khadzhimba in April. In addition, the head of the foreign ministry will meet with the head of the Abkhaz Foreign Ministry, Daur Kove.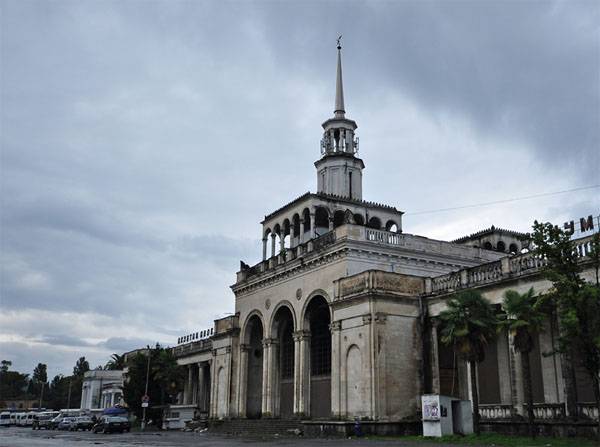 During the visit, it is planned to open a new diplomatic mission of the Russian Federation.
Information on the preparation of Sergei Lavrov for the visit to Sukhum was made public by the press service of the Ministry of Foreign Affairs of Russia.
The stormy reaction to the visit of the main Russian diplomat to independent Abkhazia was demonstrated in Tbilisi. The Georgian Foreign Ministry expressed dissatisfaction with the fact that Sergey Lavrov would visit the Republic of Abkhazia without the consent of the official authorities of Georgia.
RIA News
cites the statement of the Georgian Foreign Ministry:
The visit of the minister (of foreign affairs of Russia) to the Abkhaz region in violation of the state border of Georgia and the illegal opening of the new building of the diplomatic mission of Russia there flagrantly violates the principle of respect for the sovereignty and territorial integrity of Georgia.
Georgian President Georgy Margvelashvili stated that the work of the Russian representative office in Abkhazia "is possible only with the consent of the leadership of Georgia."
Margvelashvili:
Otherwise, these actions will be regarded as a gross violation of both Georgian legislation and international law.
The Russian Foreign Ministry has yet to respond to such statements by Tbilisi. Recall that in 2008 Russia recognized the independence of the Republic of Abkhazia.