The first rehearsal of the upcoming Victory Parade was held in Alabino near Moscow. In addition to the conventional technology, the rehearsal was attended by the Arctic air defense systems "Tor-М2ДТ" and the Arctic "Armor-SM". Both complexes are made on the chassis of DT-30PM "Vityaz" two-link conveyors. The radar elements of these machines at rehearsal were covered with a tarpaulin, transmits
"Political Kaleidoscope"
ZRPK "Pantsir-SM" will become a means of defeating a fundamentally new class. Available in service, the Pantsiri operate at a distance of up to 20 kilometers, but the Pantsir-SM range will be 1,5 – 2 times as large, and the class of targets hit will be significantly expanded.
Earlier, information was published, according to which Pantsir-SM will be produced without cannon armament. Such design features were voiced by the customer - the Ministry of Defense.
Apparently, this is due to natural and climatic conditions. According to the authors of the note, under conditions of a 50-degree frost, the oil freezes, and they decided to refuse guns so that there are no delays in shooting. In addition, there is often heavy fog in the Arctic, and for firing cannon armament, one must see the target, while the locators direct the missile at the target automatically.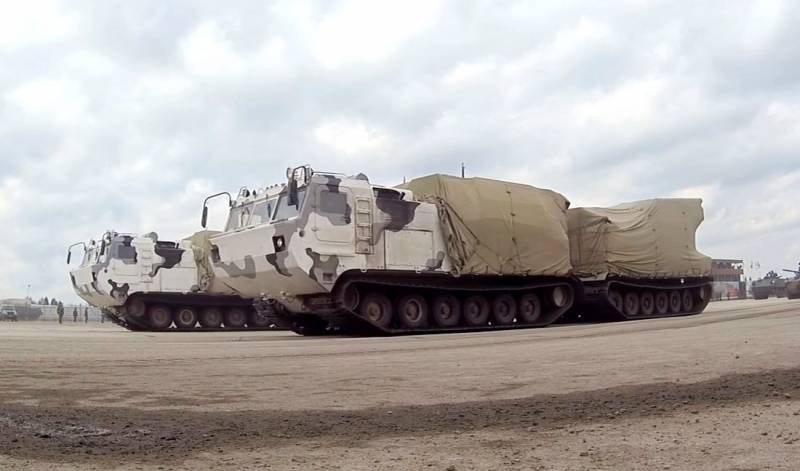 The Arctic modification of the Tor-М2ДТ 9А331МДТ short-range anti-aircraft missile system is also based on the DT-30ПМ-Т1 two-link crawler conveyor and includes the 9АXNNXXМТ launcher and the life support module (МЖОО).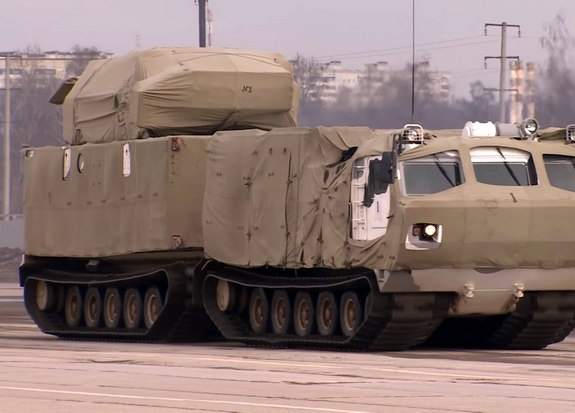 Last year, the Commander-in-Chief of the Ground Forces, Colonel-General Oleg Salyukov, announced the development by Russia of a fully autonomous Tor-M2DT missile system.
In order to provide air defense in the Arctic zone and the conditions of the Far North, in the interests of the NE, a fully autonomous short-range Tor-M2DT anti-aircraft missile system is being developed, adapted to particularly severe climatic conditions, capable of performing combat missions in extremely cold temperatures and complex rough terrain,
- he said.