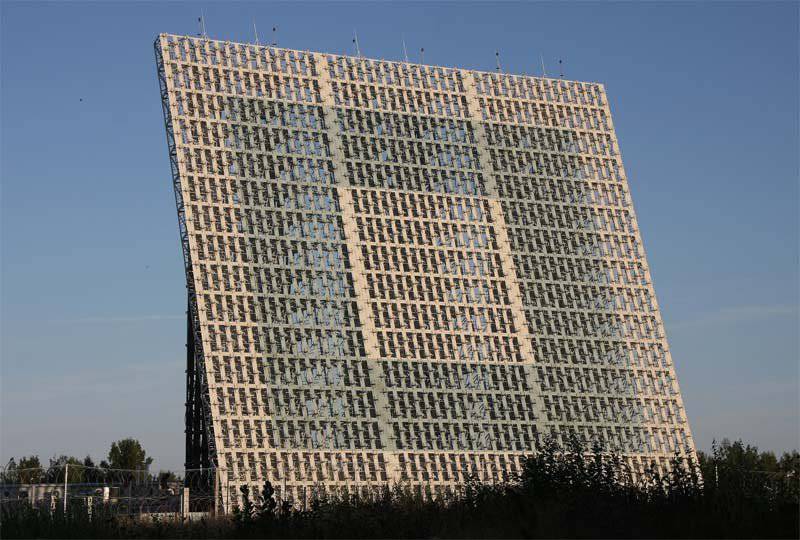 Prior to 2020, 20% of the total funding of the state armaments program of the Russian Federation will be spent on 2011-2020 for the development of aerospace defense. According to Interfax, said Alexander Sukhorukov, First Deputy Minister of Defense of the Russian Federation. The amount of funding for the state program was determined at the level of 23 trillion. rubles. About 20 trillion of them will receive the Ministry of Defense.
Sukhorukov didn't talk in detail about acquisitions in the interests of the East Kazakhstan Oblast, but noted that one of the systems being acquired will be radar missiles of the "Voronezh" missile warning system, which the Saransk Television Factory also produces. "We have a current contract, it will end in 2017-2018, which will ensure the timely supply of equipment for the EWS," said Sukhorukov.
As previously reported, Russia will build three plants for the production of early warning missiles, which will accelerate the creation of new technology for East Kazakhstan. In addition, new radar radar stations will be built in five Russian regions: in the Omsk and Murmansk regions, the Krasnoyarsk and Altai Territories, and the Republic of Komi.
Also in early February, it became known that the East Kazakhstani troops would be the first in the Russian Armed Forces to use exclusively digital communication standards. This type of communication will be used for the rapid transfer of information from detection tools to response and control points.