Turkish Navy sailors who arrived in Novorossiysk on Monday will visit Russian ships armed with Caliber complexes, according to
News
with reference to the headquarters of the Black Sea
fleet
.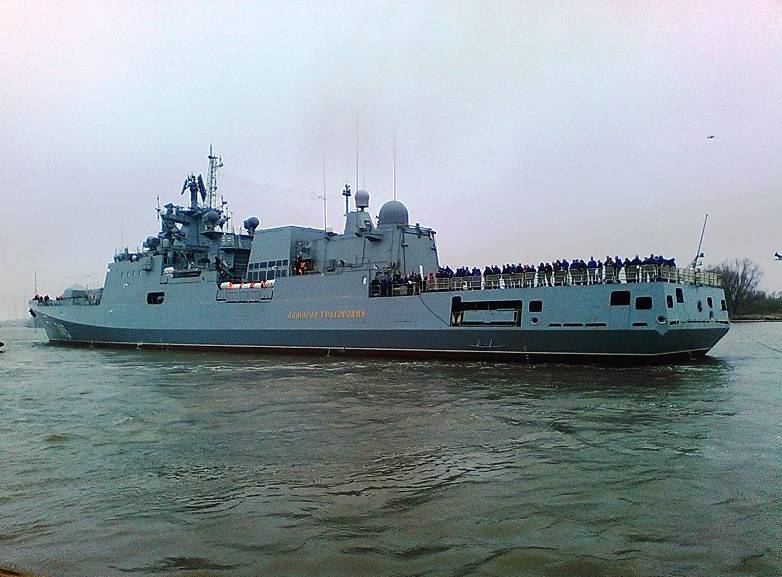 According to the newspaper's interlocutor, "the patrol ship (frigate) of the 11356 Admiral Grigorovich project and two diesel submarines of the 636.1 Varshavyanka project - the B-262 Stary Oskol and B-261 Novorossiysk" are already in the harbor.
All ships are equipped with "Caliber" complexes, which were used during the operation against the terrorist group IG (banned in the Russian Federation) in Syria.
Vladimir Avatkov, director of the Center for Oriental Studies, told the publication that the restoration of Russian-Turkish relations had begun only recently and any measures along the military-military line are very important.
Under current conditions, the sphere of defense and security is the most important from the point of view of the development of Russian-Turkish relations. Ankara is looking for a new place in the system of international relations. Perhaps through compromises in this area, as well as through a demonstration of our capabilities, it will be possible to influence Turkey's position,
said Avatkov.
According to him, it is hardly possible to talk about the demonstration of ships for the purpose of further sale, "since Turkey remains a member of NATO and a potential opponent of the Russian Federation in the Black Sea."
But any such visit is an opportunity to demonstrate Ankara the increased potential of the Black Sea Fleet. After 2014, Turkey reacted very painfully to a sharp increase in the Russian naval presence in the Black Sea. There were regular calls from Ankara for NATO not to allow its transformation into the "Russian sea",
The expert noted.