The Turkish Defense Ministry has ordered 27 amphibious armored personnel carriers for the new amphibious assault ship, which is to be handed over to the military department in 2021, reports
Warspot
with a link to the portal defense-blog.com.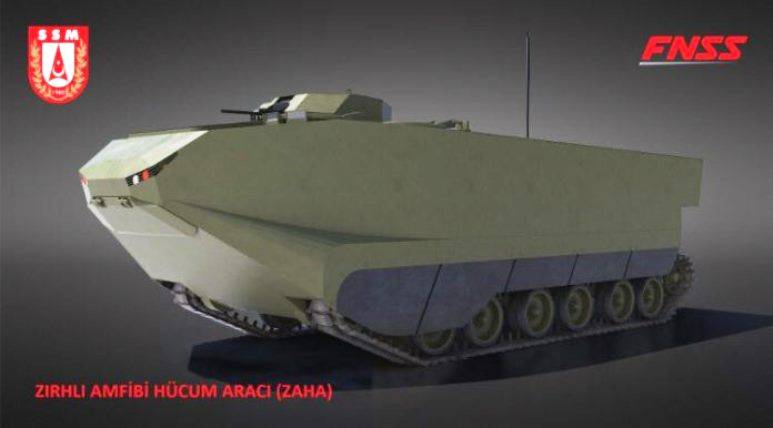 Appearance promising amphibious armored personnel carrier ZAHA.
FNSS Savunma will handle the order.
According to the contract, the company will supply
the fleet
23 ZAHA armored personnel carriers in the landing modification, as well as two rescue and two command vehicles.
New armored cars while exist only in the form of the project and outwardly remind cars of the American marines AAV.
The technical characteristics of the ZAHA (armored amphibious assault amphibious vehicle) have not yet been disclosed, it is only known that it will be built on the basis of the Kaplan tracked BMP developed by the same FNSS Savunma.
As for the landing ship TCG Anadolu (L-408), its construction began in April 2016. The project is based on the Spanish multi-purpose ship SPS Juan Carlos I (L-61). It is assumed that the wing of the ship will consist of X-NUMX-fighters F-12B.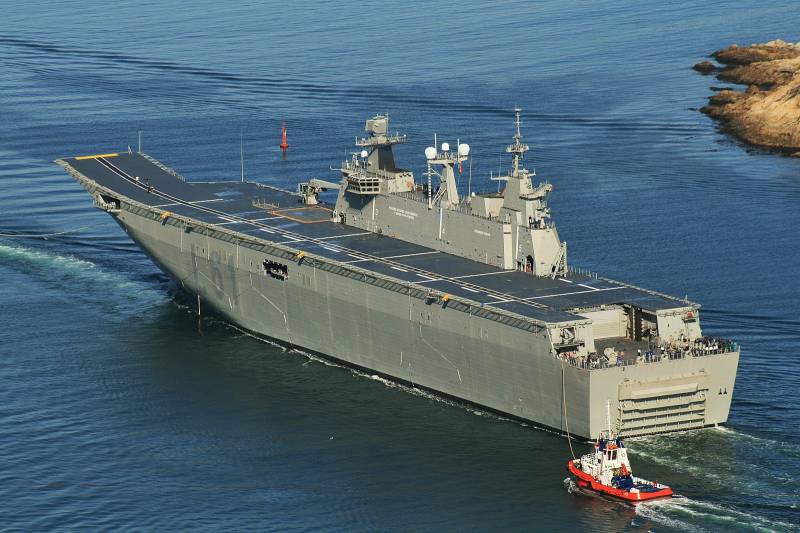 The Spanish multi-purpose amphibious assault ship SPS Juan Carlos, the project which is being built Turkish Anadolu.
It is also known that today the Turkish Armed Forces do not have amphibious armored personnel carriers suitable for landing troops from a promising ship.