Rostec handed over to the Russian National Guard a batch of command and staff vehicles (KSHM) of communications P-142NA-R, which will be used during the 2018 World Cup to ensure the safety of participants and spectators, reports
press office
corporations.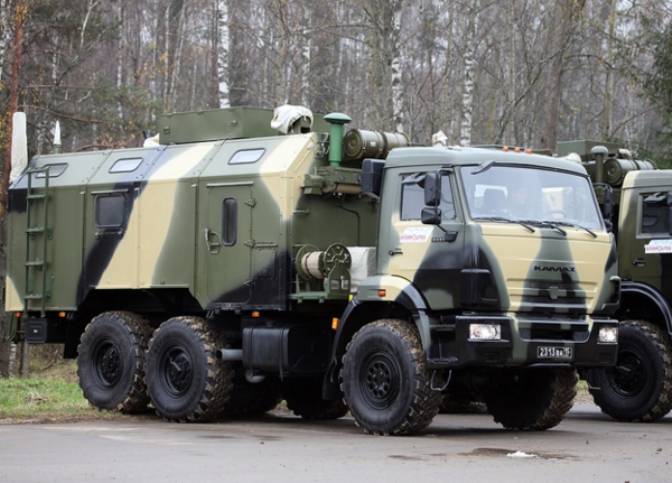 "The command and staff vehicles are designed to organize field radio communication nodes. With their help, you can quickly deploy a network of encrypted data transmission even during mass events in urban environments. The advantage of such means of communication is the combination of several telecommunication systems operating in a single information space ",
- said in a release.
It is reported that the crew of the car consists of 5 people, preparation for work (while driving) takes 5 minutes. Full system deployment to work on all types of antennas, with the laying of subscriber network lines, is no more than 40 minutes.
The press service noted that "in the future, the layout of a mobile point of contact can be expanded through the use of modern military and dual-use hardware, for example, a set of solar panels and video surveillance systems."
The bulk of the production of products is carried out by the Voronezh concern "Constellation".
As reported
"Voronezh news"
, in the concern, which is engaged in the production of electronic filling of the KSHM, the day before was replaced by the head. Alexander Yakunin, who previously held the post of the head of the military-industrial complex, became the new head of the Concern-Sozvezdiye OJSC.
The KSHM radar station provides stable communication at distances up to 1 thousand km. In this case, the error in determining the coordinates is no more than 25 m. The deployment time of the equipment for work is from 10 minutes to half an hour.