First generation infantry fighting vehicles
BMP-1
were the main material part of the Syrian mechanized units. During the civil war, several hundred units of this technology were lost, the remaining fleet wore considerably. According to the materials found in the network, "
Messenger of Mordovia
", At the disposal of the Syrians did not previously encountered in their BMP-1 modification" P ".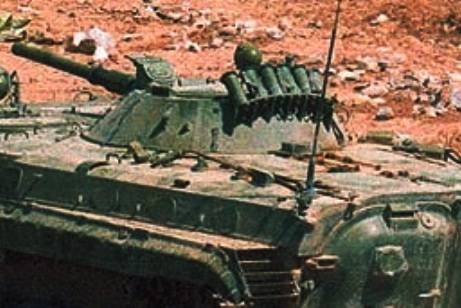 Externally, the BMP-1P is easily distinguished from the old version by the presence of six smoke-propelled grenade launchers of the 902В "Cloud" system at the rear of the turret. Above the gun there is no guide for launching an ATGM. "
Baby
"because this modification is designed for the use of more modern guided missiles" Fagot "or"
Contest
"At the same time, the operator has to pop out of the hatch for the purpose of aiming and aiming the ATGM, since the open launcher was mounted on the roof of the tower. The variant under consideration differs with new fire-fighting equipment, there is protection against the effects of napalm.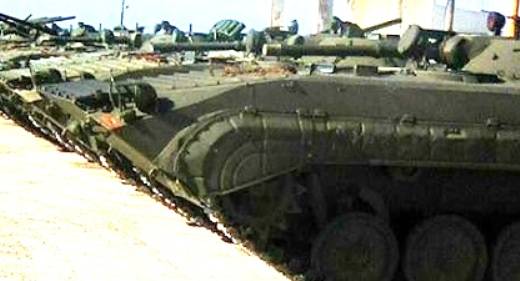 The release of the armored vehicle was stopped at the beginning of the 80, but in the conditions of an acute shortage in the Syrian army, its supplies to government forces are very appropriate.