As reported
News
"The US military, Republican congressmen and military industrial lobbyists called on US President Donald Trump to provide funds for the development of the space component of the missile defense system.
The Commander of the Space and Missile Defense Forces, General James Dickinson, and the representative of the Northern Command of the US Armed Forces, Ronald Buckley, said that it is necessary to increase the orbital component of the missile defense as soon as possible. In parallel, this topic was raised by American politicians. The head of the House Committee on Armed Forces, Mac Thornberry, said it was necessary to increase funding for missile defense.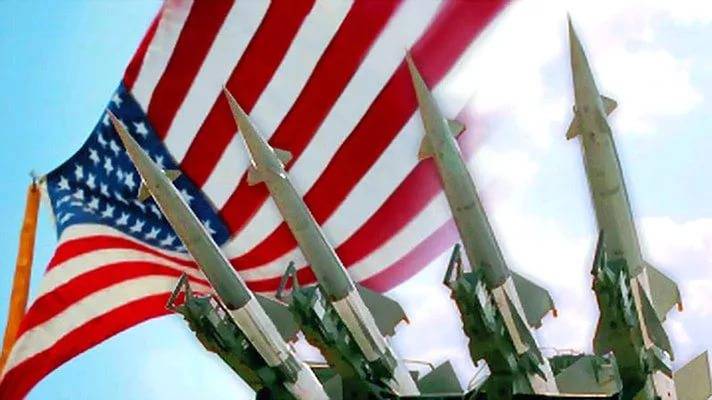 During the election campaign, Donald Trump advocated the allocation of funds for the development of the orbital component of the missile defense system with a focus on early warning systems and missile launch monitoring. Immediately after his inauguration, a message appeared on the White House website, which refers to plans to deploy a missile defense system designed to protect the US and its allies from missile threats from Iran and North Korea.
Lobbyists from the Alliance in Support of Missile Defense demand to increase spending on missile defense to 10 – 12 billion dollars annually. According to them, the missile defense function should be assigned to 200 ships of the Navy, there should be no less than 100 interceptor missiles on combat duty in the United States, the missile defense system should be deployed in Europe, the Middle East and the Pacific.
In the summer of 2017, the Spacebased Kill Assessment program will begin, under which it is planned to place sensors weighing about 10 kg on commercial satellites designed to verify the reliability of the damage to the object. The still unapproved Space Based Infrared System program provides for the launch of a new generation of satellites with infrared sensors, which allow more quickly detect rocket launches anywhere in the world.
The ground-based missile defense component is developing due to the improvement of interceptor missiles and the deployment of new positional areas, in particular, near the borders of the Russian Federation. So, in 2018, the antimissile base in Poland with the Aegis Ashore complex is to take over combat duty. A similar facility is already operating in neighboring Romania. The complex includes universal naval installations of the Mk-41 vertical launch, into which, instead of interceptors, you can load Tomahawk cruise missiles. In this case, all key military and civil infrastructure facilities in the west of the Russian Federation will be under the threat of a sudden strike.